Sneaky ways for teens to save money
April 30, 2012
Some people simply despise saving money. It's either too painful, too time consuming, or too much of a chore. Whatever the problem, the solution may be to trick yourself into saving money.

Lisa Koivu, founder and author of the Chicago NOW blog Fantabulously Frugal, believes that learning to save money is a lifelong process that can help with major milestones such as going to college.

"College is expensive for everyone," Koivu said. "That's why it's nice to have little tricks and tools to help you along the way."

Try some of these tips when trying to save money:


Carry big bills: When carrying big bills you are less likely to break that bill. It's a psychological thing. Why would you want to break a hundred for a Big Mac?

Swap clothes with friends: Instead of rushing to the mall to buy the latest fashion trend, why not swap clothes with a friend? It will give you the feel of having new clothing, without the bill. Plus, you can experiment with different styles.


Brown bag your lunch: Instead of getting that Burrito Bowl from Chipotle, bring your lunch from home and place whatever you would have spent into your savings.

Coupons and money saving apps: While still a great way to save, the standard coupon clipping is so passé. Saving money has spread to the digital world with numerous coupon and other money saving apps.

"I recommend teens try the app Foursquare. Teens that have smartphones can download it and teens can 'check in' when they are at a location and report special sales and even give tips," Koivu said.

Set a goal: Whether it is saving for college, a car, or simply a new phone, setting a goal may be the driving force to help you save money. If you keep reminding yourself "college, college, college," you'll be less likely to spend that paycheck.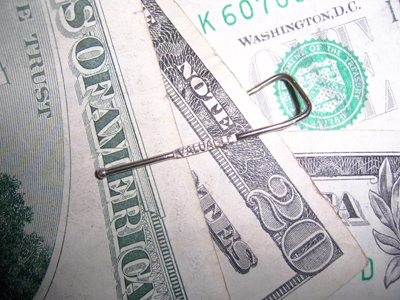 © Valcy E., Stony Point, NY