Kony 2012
April 17, 2012
Kony has stolen over 66,000 children for sex slaves or to become members of his army and about 2 million children have been moved from their families and homes. Here is how it all started.
Joseph Kony was born in 1961 in Odek, a village east of Gulu. He was a normal student but then dropped out of high school at the age of 15. He later joined the LRA (Lord's Resistance Army) and is now the leader. In 2012 the world discovered Kony when a man named Jason Russell created a 30 minute video about Kony and the invisible children. In a way, this was good because people all over the world now know about him, but some people disagree with this video. They think that he actually shouldn't have done this because the U.S was trying to secretly find him, and because of that it's only going to get harder. I agree with both points of view. It's good that the world knows who he is but at the same time, it's only going to be harder to find Kony. Kony spread worldwide and now everyone knows about his plan. Shown in the Kony video a kid named Jacob lived through the horror. He told Jason that he would rather be dead than living on this earth. Kony is just one example of Human rights being violated. Human rights are extremely important in our society today. Everyone is created equal. Nobody should be able to change that but Kony has been getting away with this crime for over 15 years. Children have been tortured and abused and nobody knew it, but now we can help. Without equality people don't have human rights, and without human rights horrifying things like the LRA become an issue in the world. Many of those kids in Ghana have no rights. They were taken from their families and friends and forced to become a part of Kony's army whether they want to or not. This year 100 U.S. soldiers were sent to Africa to try and keep children and citizens alive, but that isn't going to fix this. Families and children are living in caves because they were pushed out of their homes by bombs. Everyone deserves human rights no matter what. Kony is still to this day harming innocent people who should have just as many rights as we do. Many famous people like George Clooney and Angelina Jolie are trying to help get this nightmare to stop. They both have donated money and helped in different ways to end it. Angelina has adopted many children from Africa and loves them more than life. I'm sure that Angelina could never even imagine this happening to her kids and family. She recently said,
"I hate him."
And many people do including me.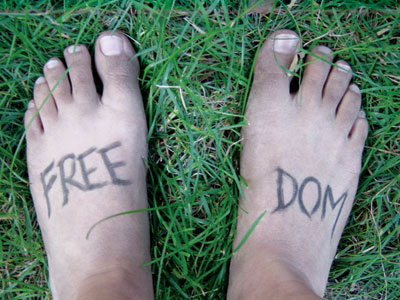 © Anna B., Northville, MI