Teachers Are Mysterious
March 8, 2012
School. An area in which lifeless students with a lack of jubilance are being taught indoctrinated information. These basic studies in which students learn, containing no depth, are taught by unwilling teachers. These "molders of minds" have cracked the moldings inside the student body.
Teaching is a job where adults who can get no other job, find financial security. There is an insufficient amount of passion inserted by the teachers in their occupations. These acts affect the student body in oh so many ways! A student seeing a teacher trudge along with their lessons will instantly believe that the topic they are learning is unnecessary. The teachers are also often depressed and lash out at students who rebel (like many individuals during their adolescence), and that might cause the teacher to have negative feelings towards that student, thus dropping their grade. Everything is a nasty chain of events. A student apparently has no right to question the curriculum being taught. Those kind of actions result in mockery and misjudgment from their elders, the "role models" of society.
However, few exceptions DO appear out of what seems like a never ending line of working teachers, because only those that have no care for what they do call it a "job". There is a rare teacher out there. In every school you see a small amount, but they shine to those who are able to distinguish the real teachers from the fake. The workers and the hobbyists. These teachers that do care either teach us on a philosophical level, teaching us the correct way to act, unlike assemblies that just show us facts about the problems we as a society face. We need to know why all things are wrong in a down to earth mentality. Another way a heroic teacher might behave is sympathizing with students, and understanding that what the student is going through is not easy. The lenient teachers that don't back down still are the heroic type.
School. A place that has an astounding potential to help guide the future generation to greatness. A place that should give students a desire to go, instead of a students makeshift mentality saying: "Today will be a great day". EVERY day should be able to explore a students wonders. Every day should be a challenge to the mind.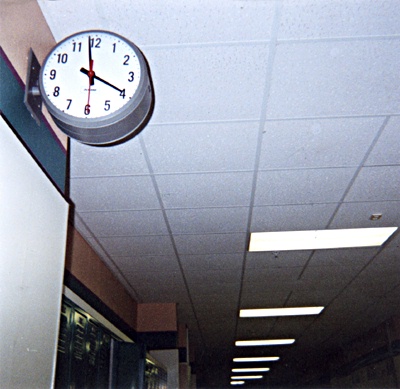 © Blake B., Highland Village, TX