Kony 2012, The Lowdown
March 8, 2012
If there haven't been any other words on the mouths of millions of people worldwide, it's definitely been the words, "Stop Joseph Kony". Jason Russell has become quite the topic due to him documentary titled Kony 2012. The documentary is only a part of the Invisible Children Campaign, targeted to raise awareness about Uganda's leader Joseph Kony and his many horrible actions.

Kony is a part of the group LRA, and is known for using children in wars and sex trafficking. Russell's overall goal is to make Kony "famous", so that he can be arrested pronto. The Invisible Children campaign has touched the hearts of many celebrities, including Rihanna, Oprah, and Sean 'Diddy' Combs. Rihanna even tweeted "#KONY2012 Spread the word!!!," this past Tuesday.

On April 20th, the plan is to spread the awareness even further around the world, and get Kony to his rightful home- jail. To find out more on the movement, visit the website Invisiblechildren.com. With your help, we can make the world a better place.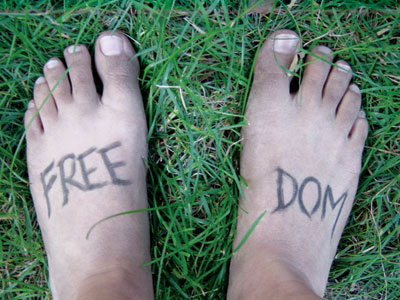 © Anna B., Northville, MI