The Price of Personality
February 21, 2012
What is so bad about being different? Every day we are taught to accept people for what they are, but do we really? Why are kids bullied? One of the obvious answers is: Because they are different. But if we learn that being different is good, why do we have so many issues with people who are diverse?

It starts with cliques. In school, kids are divided up by intelligence, physical ability, and their popularity. Is this how it should be? If you have expensive clothes and tons of friends, what makes you better than a kid who had to purchase his wardrobe at a thrift store because times are tough? Money is just a piece of paper, or an idea of exchanging work for goods, so why should that make us feel bad?

Another problem is the simple fact that we don't want to be different. That might not apply to everyone, but it certainly applies to a great deal of us. We don't want to look different or act different than our friends, because we are afraid they might not like us anymore. We all try to copy the "cool girl's" look with hopes that one day we could climb to the top of the food chain that is high school.

Next time you don't like someone because they are different than you, take a moment and think about what makes being different a crime.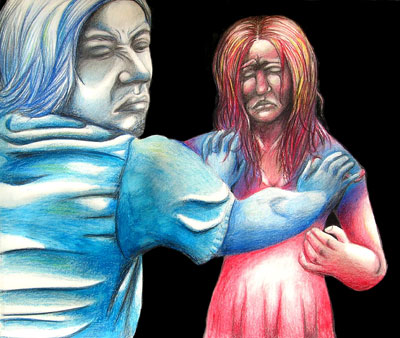 © Jessica P., Bethel Park, PA