The Wedding
January 21, 2012
it was the gentle time of the year.
the sun set low on the horizon, a horizon of sandy beach, of long waves and coral reefs, weddings gifts and parting griefs.
there was an assembly like never before. friends of all eternity and walks of life had gathered that sacred day to watch what would be the greatest joining of love since adam and eve in the garden of eden.
there was little to discuss of importance during the process. she was beautiful.. and they both beamed with pride.
the kiss.. was the most incredible of all time. it seemed to last for hours as the sun left the lapping waves.. and the moon rose.. as the love of the century did as well from the beach and the barefooted newly weds. the love was irrevocable.. and it flew like a butterfly into a promising beyond.. where nothing could stop it, for its love.. itself.. could not be stopped.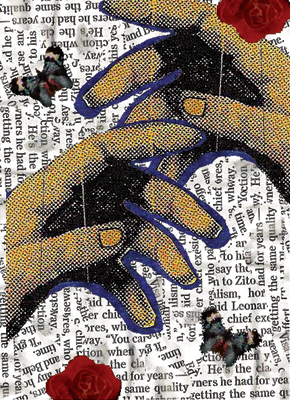 © Christine S., Arlington, VA