Life on 42nd street
January 18, 2012
When the curtain comes up that final time, my skin pricks with goose bumps. I presume it is the same for most people- a light applause that slowly builds, and when the leads cascade from the opening in the center, they stand. Not for me. I do it differently than the regular 8th grade girl thrilled and happily tapping her foot to the music because I have been in the "first bows" position before. As soon as that curtain lifts and my skin pricks, I arise. I may be the only one standing but I don't care. Just because somebody has more lines doesn't mean they work harder than any one else. The dancers omit the most energy out of everyone- and coincidentally have the first bow- which is a usually over looked. But for me, everyone deserves a standing point, and everyone deserves that extra yell.

To me that's what Broadway is, even if you have the first bow, you made it. Broadway is authentic music. It's having a passion. It's a profession you have to be in love with. Broadway is courage, and hope, and strife. It's the people that have waited on tables for 3 and a half years. Broadway is a dream. Broadway is about being different.

Recently I was walking out of my favorite broadway show and heard the words "that song was too dramatic,". I couldn't help but think, broadway is drama, why are you here? Broadway is about fulfilling the dramatic enterprise that surrounds the word itself.

Gershwin theater is on 51st- but so is Ellen's stardust diner. You've got to work for it, even if it means wearing roller blades and singing your heart out, saving up money for those singing lessons and your rent.

People always say Hollywood over Broadway. But Hollywood is photo shop, hollywood is divorce and affairs, Hollywood is editing, Hollywood isn't your real voice. How could someone not chose Broadway? It's real. It's talent. It's a passion- it's not about the fame and the attention. Like you see often in Hollywood. People put on acts to attract reporters and fans, yeah it's interesting but it isn't magic. You don't feel sparks inside, you don't get tingly or lightheaded or teary eyed.


Broadway is wanting it so bad. Broadway is pulling your own weight, and releasing your feelings. If you can act you can become your role. Every single person that you have ever portrayed is forever etched into you. You become another person- and nobody would ever know that it is you.


To me Broadway is a way of life. If you think about it to much- it will all go to waste. Broadway is really something you have to love. Broadway is being on the edge of your seat. Broadway is pure- magic.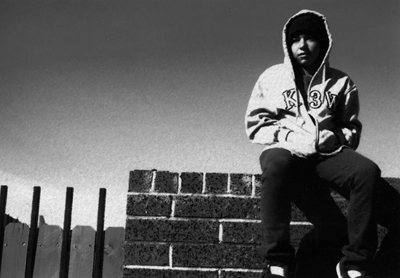 © Stan G., Phoenix, AZ