Divorce
December 13, 2011
Divorce is something that cannot be taken lightly. Many children are affected by this every year. The effects of divorce can be a drastic change in someone's life or it can simply be a minor setback. Everyone will react to a divorce differently. Many children are worse off with divorced parents, they have lack of parental competence, they experience more stress and they often have a sense of parental loss.

Following a divorce most parents will not agree on everything. They don't have the same views on what should happen, hence the reason for the divorce. This may not have an effect on the parents, but it has a major effect on the children. The development the child needs to grow healthy is cut short when their parents' divorce. The child may also feel the reason for their parents' disagreement is their fault and the child may try to fix this, with no luck. The child is used to nurture from both the mother and father. Both parents still want to nurture their child and make them feel at home, but for the child it just is not the same. The child will not feel at home any more due to this no matter which home the child is at. The child may also feel that one parent loves them more than the other because one parent may want the child more than the other.

Putting stress into the child's life is another effect. The child is used to going to the school their used too going to. The child is already stressed about fitting in at the school they are at, now the child has to get used to a new school and new friends on top of maintaining their grades. This may be difficult because now they have to fit in all over again and burdened by the stress of grades which can put an abundant amount of stress on the child's life. If one of the divorced parents moves farther away from the other parent then it can put a strain on the child's relationship with that parent and their family members. They will not be able to experience what they would have experienced if they lived closer to their family. Because of this the child will not be able to visit their family as often as they normally would. Many children may have the sense that these things are being taken away from them when in reality it is not.

More than likely the child will live with one of the parents. This being said they will only have occasional visits to see their other parent. At first the child will feel ashamed because they may believe it was their fault that their parents got divorced. Sometimes they might feel a sense of anger or disappointment towards one of the parents whom they believe caused the divorce. After some time the child will feel a sense of parental loss. They went from coming home and seeing both parents to only coming home to one. This can cause stress in their life in many ways the child will not be able to ask one of their parents something anymore. Therefore they will not gain knowledge from this parent in the way they should. This is an unhealthy lifestyle for the child, because they will miss out of experiences they would have had with that parent. The sense of parental loss is one of the major stressors in a child's life.

In conclusion a child's life can dramatically change from a divorce. Parental loss, lack of parental competence and stress are just a few of the effects on divorce. Children with divorced parents will scientifically be worse off than children with intact families.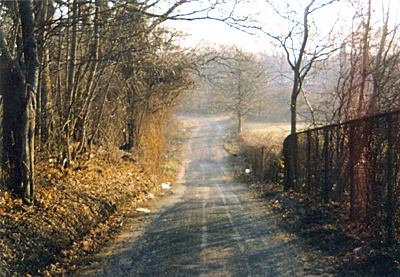 © Cameron C., Milford, CT