Speak Up
November 24, 2011
The hallways seem to creep in and suffocate you. People stare at you, judge you. They seem to make up their minds about you before you even say hello. But they don't know you; they don't know your story. Everyone has a story to tell but they're too afraid to speak up. I don't see why they shouldn't be. Because today in this world you're judged, for your clothes, your hair, the way you look. Where does the criticism end? People all around us are laughed at and talked about. The problem isn't just that people are bullied it's that too many people just stand around and watch. They don't take action.

I'm not proud to say that I have been the victim of being bullied and being talked about. I've been called ugly, fat, and stupid. To be honest I think everyone at some point has. Last year in seventh grade I was talked about a lot by girls. These girls, I didn't even know. They didn't know anything about me, or what I've been through. It was really hurtful and it made me feel worse about myself then I already was. What they didn't realize is how much it really affected me. I was self-conscience. I didn't feel good about myself. I realized a change in me. I wasn't as happy as I used to be. I never want to go there again. Bullies don't realize how much they are hurting the other person. This is why so many teens sadly face depression. So many teens feel there is no way out and they come to the conclusion that life isn't worth living anymore. What they don't realize is how much they are hurting the ones around them. Teens need to know that there is someone in their life that they can talk to without being judged.

No one should ever feel like they are worthless. Everyone is special and unique in their own way. Maybe someone is good at math, another good at writing. Everyone was made in this world to have a purpose in life. I think people just need to find it. Feeling confident in yourself is so important. Because if you're not it can really tear you down. People just need inspiration, they want to feel loved, and be taken care of. For me I want to be an inspiration to others. I want to help change lives. I'm only thirteen but I think I want to start some type of group where kids can meet and be themselves. Be as creative as they want without being judged.

Middle school is tough. When you're in seventh grade people make it seem like you have to follow certain rules. You think all that matters is getting a boyfriend and all you care about is what you're going to wear the next day, or your hair style, or your makeup. Well it's not. Middle school is about finding your true self. It's not always easy; it's a long hard journey. You find out who you can really trust as a friend. You notice the people who will stay with you through thick and thin. For me seventh grade I wish I could do all over again and make better choices but it's too late for that now. I don't want to feel like I have any regrets so I put the past in the past. I learn from my mistakes and move on. It's tough being a teenager. You feel like there's so much pressure to impress everyone you start to forget about what's real in life, and what really matters. For me what matters are my family and my friends. I care a lot about my grades but I learned I can't obsess over them and make myself sick from it. I also stopped worrying about what everyone else thinks of me and I started worrying about how to take care of myself and make sure I'm healthy and am confident in myself. I think that's all that really matters.

I know the hallways feel like a scary place full of lies and secrets. As I say I was "Surviving a school full of lies." The experience is different for everyone. Teens need to feel safe in an environment they're at every day. If you're going through a hard time talk to someone. It could be a friend, a teacher, or your parents. For me I talk to all three. At my school my guidance counselor gives great advice and helps a lot. Life is tough. Parents always tell you how hard life is and it's true. I'm not going to lie it doesn't get that much easier but I think by being around people that make you happy and help you feel good about yourself it won't seem as bad. Don't feel like you're the only one going through all of this. So many people are they're just too afraid to tell their story. So speak up and tell yours today.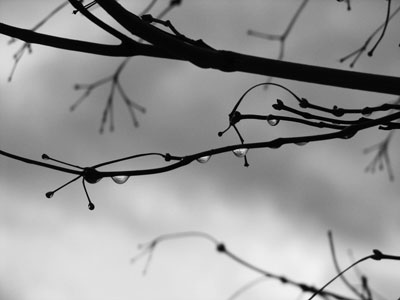 © Carly M., Hopedale, MA