Judging Others
October 25, 2011
Never judge a book by its cover. Ever heard that saying? As Americans, we are very judgmental. In schools especially. We put people into groups and categories based on their looks, where they live, who they hang out with, etc. And that's not fair, not fair at all.
I saw a video about the middle passage the other day. It showed how harshly slaves and people of color were treated and around half way through the video, it said history often repeats itself. Now, I'm not saying that there is slavery, racism, or inhumane treatment is going on but we are degrading people and treating them as though they are less of a person than you or I. But that's not true. We are all equal and that's never going to change.
Many groups that people are put into are the nerds, goths, band geeks, populars, jocks, etc. and the "populars" are usually who put these people into these groups. When did these people get the power to make these decisions? They were never granted it but they took it upon themselves to do so. But, it all has to do with mindset. If you feel awkward or nervous around a large group of people, the "populars" take notice and make a point to tell others. And right then is when you get slapped in the face with a label.
From then on, people may see you as the loaner or a misfit but you know that isn't true. Who are they to judge? They might think they're superior but deep-down, they're just as scared as you are. No one wants to be judged. So why do we do it? Ever heard of insecurities? That plays a huge role in the judging of other people. It's what drives people to do these horrendous things. And it's cruel. No one should be labeled, grouped, or judged. Especially if you don't know them.
Judging can be cruel, unfair, and just plain rude. So don't do it. Be the better person. Do the right thing and ignore those insecurities. It will work in your favor someday.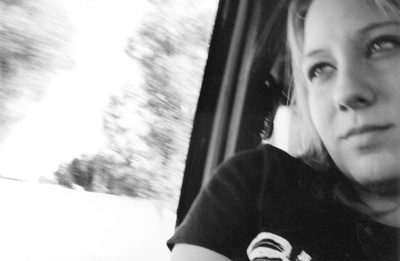 © Zach B., Phoenix, AZ