High School Diplomats: Princeton Program Unites Japan/U.S.
October 8, 2011
Princeton University is hopping with high school students during the summer months, as students explore different academic avenues in a quest for higher learning and innovative academic, leadership or athletic opportunities. One of the truly exceptional programs hosts 80 promising young high school students from Japan and the United States. This program is called High School Diplomats, (http://www.highschooldiplomats.com). The programs got its start in the 1980's with the intention of creating a culturally enriching experience for students from both countries. The program is free to those sophomore and junior students who are selected. Home based out of Centreville, Virginia, most of the applicants still come from Virginia; students applications from across the United States are sought however, and attendees have come from most of the states in the U.S.A.

The application process begins as early as September when it first comes on line. The application is rather holistic in its selection approach, requiring students to write several essays to supplement the informational component. Post first cuts, some of the students will be invited to attend an interview process. In my case, I drove up to Princeton, but many other students took the train, which conveniently stops right on campus. My interviews were mostly college students, all of whom attended the program themselves when they were in high school. I came away from the interview more excited them ever about the program and very hopeful that I would be one of the chosen. Shortly after, I received my invitation, followed up with a homework packet and my Japanese roommate's information. Most of the students connected almost immediately through emails or Facebook. Many of the students talked about how similar they were to their roommates, and in the case of the females, this did seem to be true. Shuntaro (from Akita) and I were actually pretty different. He is passionate about photography and mountain climbing. I am passionate about economics and finance. He is very artistic. He also hates sports; I love tennis. He is a morning person, I sleep late. This actually worked well; as he made sure I got up on time to attend everything. We both love to travel and learn about new cultures, and I do enjoy photography minimalistically. The roommate match was a success, but I honestly think I could have been matched with any of the Japanese students and had a wonderful time.

My family chose to host two of the Japanese students for several days prior to the Princeton initiation and this is an option for any students who live within a few hours of D.C. Hosting aloud me to introduce Shuntaro and student from Okinawa, Shin Matsushima to Delaware, where I live. It also extended the cultural experience.

This experience was incredible. We studied Japanese, a language I had never previously studied, we developed new friendships, and we had fun. The Japanese students hosted a Japanese New Year for us. We introduced them to "Prom Night". We had a pep rally, scavenger hunt, Rajio Taiso, a costume party, karaoke night, pop star dinner, country fair, kickball tournament, and cookout-all in 10 days at the end of July into early August.

Many of us are still Facebook connected and some of us are applying for the second year program that will take us to Japan. The bridge connecting our countries no longer seems wide at all. I find myself reading newspapers seeking out events in Japan, thinking about my new friends and feeling like they are just next door.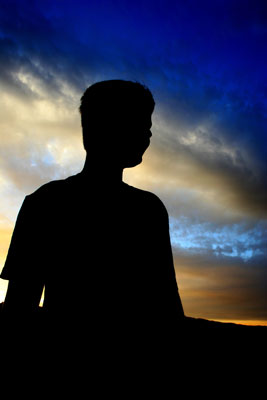 © Monica L., St. George, UT