Who Are You?
September 14, 2011
I can walk up to most people and ask them who are you? They can tell me everything possible about them. Yes we all know their eye color their hair color how tall they are yes we know all of that. But that is not what I'm talking about. Ill tell you what I'm talking about and you can choose if you know who you are or not.
So what I'm talking about what's inside them. Their personality is what I'm taking about. When I ask someone who they are I want to know if they know themselves not on the outside but on the inside. But if you ask me who I am I would have no idea. Here's why.
I am a nice sweet chill type of guy. I don't really like to fight or argue I just go with the flow. But I will never know everything about me. Because when
I think about it I only know what has been chosen to be shown. But it scares me because I have no idea if there is something hidden about me that I don't know.
So I use what I am shown for good not bad. And you never know that there might be something that is being hidden inside you. Until its ready to show itself to you. Use what you are shown but always know there might be something hidden. Now I have a question for the reader. After you finish this I want you to just stop and take a short moment of silence and think. Who am I? You might be surprised what you come up with. Maybe you feel something is being hidden. But my words for you is use what you are shown wisely and if something is hidden keep going forward in life to see what is hidden. After you have found out what has been hidden you might find out who you are.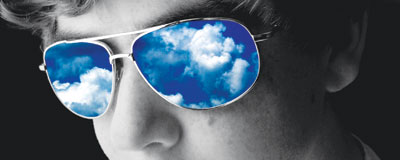 © Joseph B., Mesquite, TX