HOW PEOPLE IMPROVE THEIR GOAL SETTING AND MOTIVATION STRATEGIES
August 10, 2011
A journey towards reaching a goal starts by taking one step. Every goal encounters expected, and unexpected rocks, and obstacles. A goal, regardless of its size, carries drawbacks and hardships. On the contrary, any goal can be achievable if proper planning, realistic expectations, and perseverance are invoked while keeping in mind determination, and motivation strategies. In the motivational speech, "Motivation and the Power of not Giving Up," by TeensHealth, the article aids individuals to improve the planning process and strategies in order to reach the desired goals, and in point, never give up.

A goal can be one step closer to achievement by following a game plan; planning out what the goal is, and how long it will take to be achieved. A key point is that achieving a goal is much like setting up a game plan, because without a plan, it is challenging to stay focused and win – just like a race, or a sports match. Ten significant points in achieving a goal include: knowing the goal, making it specific, having realistic expectations, repeating the goal, breaking it down, checking in with the goal, recommitment, rewarding the efforts, visualization of achievement, and keeping a clear head.

"It all comes down to good planning, realistic expectations, and a stick-to-it attitude." Carrying out a plan includes setting the goal and choosing certain strategies in order to reach the goal. Knowing a goal is the first, because without knowing what is wanted, it would take a very long time to achieve it. For example, "You have to remember that the bigger the goal, the more work it takes to get there." Making a goal specific is also crucial to achievement, because it creates a better planning method. For example, if a person wanted to become smarter, the goal would be too unclear, and the desired result would not be seen. Being specific makes the goal easier to conquer, one step at a time. Thus, being specific leads on to having realistic expectations. This includes practicality of the goal, i.e., "People often abandon their goals because their expectations are unreasonable." Under the headline of having realistic expectations, this includes the time and effort able to be spent by the person committing to the goal. Next in line, breaking the goal down includes staying focused, one chunk at a time, so that the person does not stray from the goal. Checking in with the progress lies in the middle, when a person can keep track in the growth from Point A to Point B, etc. Recommitment includes bouncing back from failure, and never giving up, i.e., "If you slip up, don't give up." Near the end, there should be a rewarding stage, because sometimes there should be a break to catch a breath, and keep moving forwards. Near the end, there is a final push when a person visualizes that the goal is possible, so that there is a boost of motivation and willpower. In the end, keeping a clear head (positive attitude) helps a lot, because motivation always adds fuel to the fire in a goal.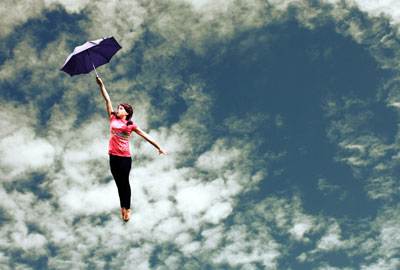 © Sandy H.