Choices
June 2, 2011
The choices you make in every day life may seem insignificant, but some can have a very big impact on your life. For example, choices like what career you chose when you grow up can determine the course of your life. Others, small and big, can show what kind of a person you are. The choices we make in every day life are not only significant, but they can determine who we really are inside.
In the poem 'Those Winter Sundays' by Robert Hayden, he makes a choice that he regrets even now. His father, a hard working man, always did his best for Robert. Yet, he didn't thank him. That showed what kind of person he was as a boy, illustrating the fact that even small choices can affect you later on.
The story 'No Ordinary Joe' by Rick Reilly tells about a big choice someone made, one that affected many people. It tells about a football star, someone who had an amazing life, throwing it all away to try and save three drowning little boys when he himself couldn't swim. Why would he do that? He jumped in there because he was brave and selfless, and by doing that he proved it to the world.
In both the story and the poem, they make choices. The effects and consequences are different, but in both of them their true character was revealed. They might have changes later on, but what they did right then, showed who they were at the time.
Many people out there have their own stories to tell about choices they've made. Some can cause chaos and pandemonium, and others can promote happiness and peace. Whether you make good choices or bad choices, the choices you make show who you are in life, and who you really are in life.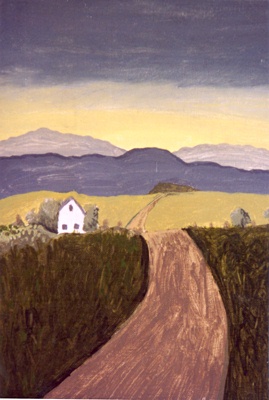 © Alisa L., Tracy, CA