What is Love?
May 20, 2011
As a world we have made love out to be mysterious, and difficult, when truly I don't think it is difficult at all. We all love in our own creative ways. Dictionary.com defines love as a, "profoundly, tender passionate affection for another person."

I absolutely agree, although I do believe it can be for more than a person. To me, love is accepting someone or something the way they are. Without having to change them. It is also appreciating what I have.

Love is something that you feel in your body, the way your heart beats faster when the one you love comes near, the goose-bumps quiver on your arms, and your breathing becomes deeper, more relaxed. It's almost as if no one else is around you two. It feels as if the world has frozen, time has stopped, and you're left with your loved one for eternity.

I see a lot of love every day. In high school, I hear others saying I love you, but honestly, what does that mean? They're the favorite of the month? Because really on average, less than ten percent actually get married after being high school sweet-hearts.

When I see middle-aged adults with their spouses, I barely ever see them holding hands. If love is so passionate and amazing, why is it so rare that I see it? I think that you can fall out of love just as easy as you fell into it. Fairy tales make love out to be extraordinary, where fireworks are bursting off behind the one you love. Is love not really like that? I mean, these movies get our hopes up for Prince charming, where in reality, it's nothing like that. So we are not happy with what we end up with, we are completely disappointed.

Love is only a four letter word, but means forever. Love is something around us every day, all the time. It's never going to go away.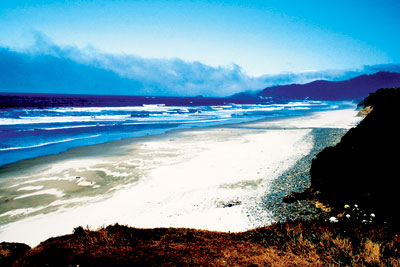 © Kristin R., Los Altos, CA