May 21
April 29, 2011
Some people are convinced the world is going to end in the year 2012 on December 21, but a new theory that is more commonly heard about on the west coast of the United States is being promoted by a group of people. This knew theory claims to be the result of years of studying the bible and states the world will end on May 21, 2011. The believers in this theory also believe it is there job to warn everyone about the end of the world. Those who believe say they're one hundred percent correct without a fraction of a doubt.

Those who believe this theory spend time trying to tell the rest of the world. Believers go around driving trucks with the information on them, standing on street corners, or simply putting up build boards all because they think the world will end. Most followers have even quite their jobs because they refuse to believe May 22nd will ever come. They choose to believe that their new job is to help the world prepare.

However, unlike the world ending in 2012 this theory doesn't rely on the ending of the Mayan calendar but the studying of God's scriptures. It has been proven that 2011 will be the 7000th year after Noah's flood and it was the 17th day of the 2nd month when the door to the ark was closed. The Hebrew, biblical, calendar says May 21 to be the 17th day of the 2nd month and just as he closed the ark to the others of the world he will close heaven to all those not worthy. When Jesus was on Earth he made it very clear that without him you couldn't go to heaven and that he was considered a door and once the door is closed so is heaven. At the end an earthquake will plague the world and those who died save get their bodies and spend eternity with the lord.

They also use the story of Jonah going to Nineveh to show how kind God can be if you ask for mercy. Some argue that Jesus said that no one will know the time or hour but it says also in the bible that those who keep the commandments will know both time and judgment. In the bible God never destroyed a city without giving his followers warning to repent or leave. They also tell us anyone who denies God on the Day of Judgment will never reach heaven.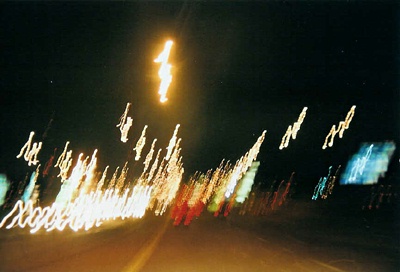 © Matt M., Ponca City, OK