I'm Not Afraid of Death?
January 25, 2011
I always imagined it would be like the end of a video game, assuming our screen would just go blank when our time was up. What I'm most afraid of is the lights snapping back on and God would be standing there, I know where I would be going...and I had a feeling it wouldn't be Heaven.
I'm not afraid of death, I'm curious about it. After all, no one has lived to say what it felt like. When your lying at your death bed, do you just close your eyes and bam! Eternal sleep? Maybe it's an otherworldly feeling of your spirit lifting out of your body and ascending the steps to heaven? If we immediately go to Heaven or Hell...how does someone become a ghost? Does God say "Okay you've got 15 minutes go make the best of it." There are so many things we don't know... I should be scared of being shot or being hit by a car but...
I'm not afraid of death, I'm curious.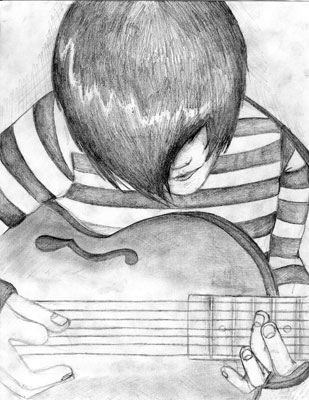 © Amy R., Yardville, NJ