how will education make your dreams come true?
January 21, 2011
Everyone, and anyone can dream, even a four year old who can barely talk still has the slightest idea of what they want in life. The truth is you can dream all day long about something so illusory, but it takes a special type of person to make a dream come true.

Education is piece of you that can never be taken away, no one can take what's inside of you. Furthering your education is a course of action that WILL take you far in life, affairs, and personal relationships. A teacher can only give you the tools and fundamentals, but to achieve goals past school is a thing of its own. Kids now a day's only care about getting out of school, but what they don't understand is that school is the birthplace of your dreams. With a college degree you could easily make a living as a nurse, or physical therapy assistant, and other amazing opportunities will come your way. Today's world is cut- throat, with 3.1 million Americans unemployed, it is crucial that we further our education in order to set aside a high-quality job.
Education is the only thing that's going to help me pursue my dreams. It can change the course of mind, spare you of the bumps and bruises of life, and turn wrong situations around. Everyone has a dream, but it take strength, perseverance, and education to make them come true.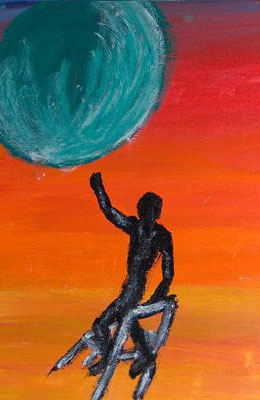 © Maegan F., Harrisburg, NC