The Tuscon Shooting: Another Cry for Help from the Mentally Ill
January 14, 2011
Another day, another shooting; perhaps now is the time for a reformed system in dealing with mentally ill citizens.


When the finger is pointed at the media for its harmful uses of rhetoric in provoking a young man's emotions into gunfire, it does not take into consideration how a person with a history of mental illness has access to such violent imagery. Yes, in a world as small as we live in, it is almost impossible to keep all forms of media and influence out, but when a mental illness is known a more careful watch on access to toxic material should be enacted.


The incident in Tuscon is not the first of its kind and will not be the last if some sort of reconfiguration of this twisted system of mental care is not put in place. The morning of October 1st, 1997 in Pearl, Mississippi is a sad model of this need for reform in these programs. Luke Woodham, a 16 year-old student at Pearl High School, was fed up with the ridicule from his peers.


After killing 3 and injuring 7 more, he was captured and brought into custody by the police. When inquired about his motives for the murder of his mother and two fellow students he replied by saying: "I am not insane, I am angry. I killed because people like me are mistreated every day. I did this to show society, push us and we will push back. ... All throughout my life, I was ridiculed, always beaten, always hated. Can you, society, truly blame me for what I do? Yes, you will. ... It was not a cry for attention, it was not a cry for help. It was a scream in sheer agony saying that if you can't pry your eyes open, if I can't do it through pacifism, if I can't show you through the displaying of intelligence, then I will do it with a bullet."



This is fine example of a young man with a history of mental illness calling for help, but was denied it. This occurred over 13 years ago, yet we are still struggling to maintain a correct system for dealing with a disturbed citizen. How many more shootings will it take for people to realize ignoring the issues of the mentally ill will only make matters worse? Another day, another shooting.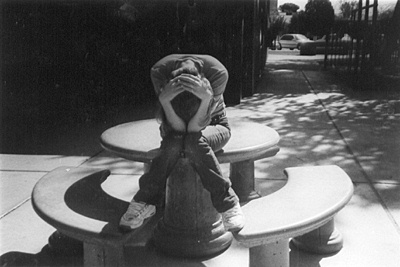 © Catherine R., Phoenix, AZ