Where are the Trailers?
January 13, 2011
Sometimes I wonder if people ever notice that there are never stories about trailer parks. I wonder if they notice that people in books always seem to live in nice houses, and even if, once in a blue moon, the main character is economically challenged, they never live in a trailer. Small crappy houses, I've even seen them result to train cars welded together, but never trailers.
My opinion is that they don't think that trailers are unique or creative. When people write stories they base them off themselves and their wants and wishes. So let's face it, no one wants to live in a trailer. They avoid them like the pleage and try not to think about them. People these days want to hide from the unpleasant.
Well, I live in a trailer and I have decided to try and make dent in this discriminating trend. I will write a story about living in a trailer with my own experience. Look for me. If you care about variety or live in a trailer yourself, I advise you to write your own trailer story. You know, if you care. I'll be looking.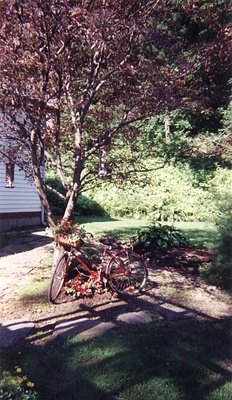 © Erica N., New City, NY