Texting and Driving Don't Mix
January 4, 2011
Have you ever thought to yourself, "One text can't hurt,"? Next time, before considering it, think about this: according to the National Safety Council, 28 percent of car accidents are caused by talking and texting on cell phones. Once you start messaging, you won't stop with just one, you will most likely keep messaging, and eventually there will be serious consequences. Someone could be seriously injured or killed in a car accident resulting from someone not paying attention. Yes, talking to your friends is important, but texting while driving does not take priority over other peoples' safety.

Now, understand, that this is not a personal attack on texting. I also text, and send thousands of messages each month, but when I start driving in the nearby future, you won't catch me with a phone in my hand. Nowadays, the rules and regulations concerning cell phone use while driving are much more serious. Eight states have banned all drivers from even using cell phones while driving, and 30 have banned texting while driving. As you may have inferred, your license can be taken, your phone can be confiscated, and a multitude of other punishments could occur.

Imagine someone crossing the street, such as a small child, or an adult pedestrian, and instead of paying attention, you are texting. That person could lose their life and their future due to one foolish mistake that you chose to make. Texting isn't wrong or bad, but make sure that it doesn't happen on the pavement, because that one mistake will haunt you for the rest of your life. Safety should always be the prime concern. If it is an emergency, then pull over and text or call whoever you want. Texting and driving can be very dangerous to you and others around you, so next time you think, "One text can't hurt," consider what could happen if you make that mistake.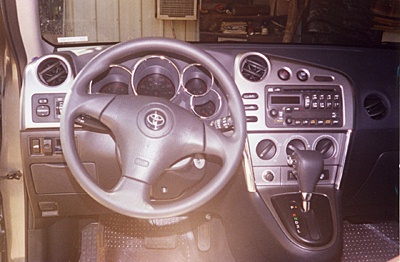 © Warlito B., Tamuning, GU