What is Love?
December 18, 2010
So, love is supposed to be this big deal right? Then why do people, who have no idea what it is, act like they love someone, when they honestly don't? Why do guys try to play with girls hearts and the other way around? I don't understand.

So... What is love? I think it's something special between two or more people. There are many kinds of love. There is: friend love, family love, animal love and many more. But, if you think about it, parents tell you to wait for somethings to happen until you know it's the right time, until you love them, but they never tell you what love is.

How do you know you love someone? Does it just come along one day and be like "Hey! My name is love, and I'm gonna make sure you two love each other." Or do you just decide one day "Hey, I really care about this person. I think I love them."

There are people who go around after dating for someone for like a day, and say they love the person, but they really don't. Then, there are other people who date someone after like 2 years, and they don't know if they love the person. If they just stay with the person just because they don't want to be alone, then what? What if the other person really does love you? What if you say it just to say it?

Then there are people who say it was love at first sight. It may be true, but it may not. You hear that in the movies that say it happened, but that's only a movie. Who knows if it actually happens.

It takes time to fall in love with someone. That's my perspective.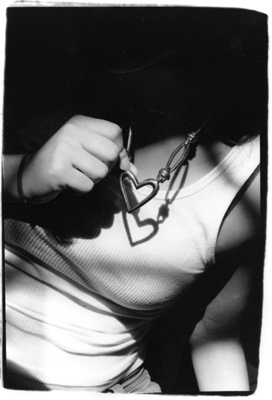 © Julia R., Bethesda, MD