Who I Really Am
October 19, 2010
I like reading interesting books and watching "that 70 show." I like dancing, running and appreciate art. I like eating healthy and staying in shape. I value honesty, commitment and respect. These are hard and true facts. But there is still a lot more I don't know about myself. I don't know how I feel about religion, and have mixed feelings about love and boys. I don't know how I feel about the economy these days. And have no clue why we have so much crime in our world. I don't like giving a whole story about myself and hate to give speeches. For my identidy unfolds more everyday as my experience grow. Since i am only 18years life has a lot more unfolding to do.

I dislike myself saying "I need to discover more about myself" because I am not trying to look for the person i am. I know who I am and it might take me sometime more to figure out things i never knew before, but with the things I know now is enough to help me go through each and every day. Luckily for me, what I love to do and want to be helps me uncover more about myself. I want to be a psychologist; psychology is what gets my attention in every way. The fact that I love to help people giving them my advice and listening to their problems makes me see the world a bit more different than I usually do.

When I see myself as a psychologist I see myself being that person that i always wanted to be. Knowing that there's people out there with problems that I can help them solve in many ways, and people with bottled-up feelings that they cant tell anyone about it, makes me work on my job harder everyday .helping people makes me happy, and I'm always thankful that I finally found a way to help them, in a way I never thought it would be so kind and helpful for me. And by helping them I learn more about myself. And I think that's something really important in life.

Everyday my experience increases, I learn more about myself. And each time I give a person my advice I try to be as honest as I can and respectful in all ways. Because each one of us have our own way at taking things different ways. And I listen to all of the problems they have that need to be listened by someone that actually cares to help. I am not worried that I don't know everything about myself. As I get older, I'll figure it out.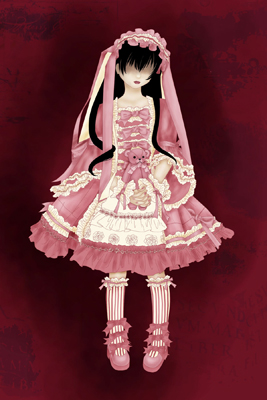 © Melani H., Stuart, FL