ROTC Help
September 9, 2010
.
So far I here that some freshman are either aggravating and/or already sick of ROTC. I'm here to tell you to keep going and to push yourself and get ready for your instructor to push you beyond your limits this year. Cadets are telling me they are laughing or joking around during ROTC class or in PT. Rotc is not a joke. Matter of fact it's here to teach you leader ship. To develop leadership skills. I understand that you guys are new here and it's the beginning of the year but that is NO EXCUSE to start this year off in ROTC bad by slacking, goofing around, or being disrespectful in this program. I'm a strict cadet and I don't give anyone slack at all. I push all the cadets as hard as I can because I know I'm motivated and dedicated to this program. Freshman year is to show your instructor what your strengths and weaknesses to she can help push them. I know some of you cadets are here to do your best. I can't prove that. I have to see for myself. Cadets I know some of you are really not into the ROTC program and to me that's a bunch of BULL. Don't think you're coming into this program and plan to relax and kick back. NO! You came into this program to work your heart out because you know you can do better and will become a disciplined cadet . Coming to ROTC will change you to make you a better person.
You aren't a leader until you push yourself and help others in need of help. I'm giving out this message to the class of freshman to know I'm here to push you, motivate you, and to get you dedicated to the ROTC program. As a cadet for 3 years I know how to manage ROTC. I'm not here to baby you or to be mean. I'm here to help push you through this program
All I ask is do your best this year. Push yourself. The program aims at developing informed and responsible citizens. The more you learn in the MCJROTC, the more likely you are able to do way better in a career in the community and in family life. The MCJROTC helps develop leadership.
Helps build character through leadership development. This is discipline and can be stressful. I know it will. So I want to see you guys motivated this year. I'm here in case you guys need any help with Rotc. So are other cadets as well. So can you cadets be MOTIVATED? CAN YOU BE DEDICATED to this program? Let me see it this year as you freshman push in ROTC!! OOORAHHHHH!!!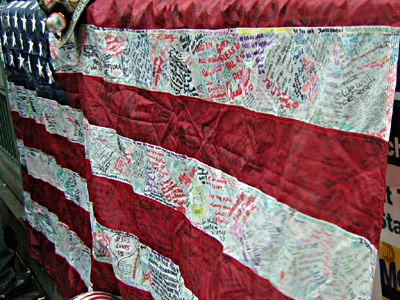 © Brittan S., Chino, CA