Sometimes...
August 23, 2010
…I like being with my family. Consisted of good-hearted people, my family makes it easy to find at least one person I can share a smile with.

…I yearn for my friends. School can be a salvation because of certain people there: companions who, while not stuck with me for life, seem more lovable, trustworthy, trusting, and dependable than any relative.

…I feel the urge to run. To scream, to turn my back, to get sassy. To escape.

…I need to cry. The term "need to talk" holds so much depth in my life that it's plainly ridiculous. But I must never cry. Personal strength is what I need to hold on to; Hope must be the last remaining quality in my personal Pandora's box.

…I think people overreact. When I share what's on my mind, you need to know that that's the only cleansing process I need. Because we all need to vent…

sometimes.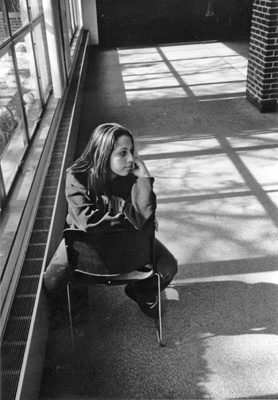 © Leighann E., Westport, MA