Hapiness That Comes With Sorrow
August 18, 2010
Despite having a high level of poverty rate, Nigeria is being ranked as one of the top 3 happy countries in the world. It's hard to say everything is so perfect here- that the lights never go out, that the roads are explicit and it's everywhere you ever dreamt to be born in. yet in all that, it is where you find yourself in, where you've always called home, where generations have lived in before you.
Each time, I had always decided that if I had a chance to do anything, it would be just one word- runaway. So far away no one would bother to find me. That this time mama would call my name like she always did like a shepherd searching for her lost sheep but the distance would take it all away. But then, would running away be the answer?, what's the guarantee that life would change overnight to a bed of roses for me just because I think my life's too hard enough to bear! And what's the assurance I'd never be pushed to the wall and be made to feel like I'm worth nothing?
It's like tossing a coin whose both sides are the same which answers- No!
Somehow, I'd like to think I was less smarter yesterday than today, else I would have known those who chose to stat behind had earlier thought of this. Many would have been born with no roots, no identity, and no past to link to the present. Somehow they'd always have this void to fill that just seems unexplainable.
Still here, I see everyone I know, I would never get lost, though the money might not be enough but the love is like a beautiful garden I'd forever want to linger in, and would I trade this? For somewhere I'd be a second class with no brother who knows my story like I'd best tell it?
Now that's the reason some sort of happiness comes with a tinge of sorrow because I learnt in life that to be perfect, you have to be imperfect- you have to feel hate to appreciate a little love, you have to see a flash of death to be thankful for life, to see poverty to appreciate wealth, to be alone to appreciate company, to be ugly to appreciate beauty and fill another's shoes to appreciate yourself.
To be lost to appreciate home and smile in spite of all that should keep you sad.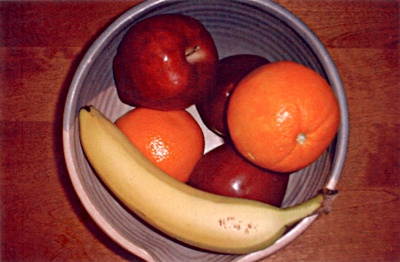 © Justin B., Milford, CT