If You Really Knew Me.....
August 10, 2010
Okay, after watching, If You Really Knew Me, I wanted to do a If You Really Knew Me, type cirlce where they shared they're stories. Unfortunately, I didn't have a group of people to talk to. Anyway, I decided to come on Teen Ink and have a If You Really Knew Me Message Board or whatever you want to call it. This article is for anyone whose ever experienced anything bad in their lives. It can be being picked on, losing a loved one, or just have simply been alone throughout some point in their lives. I'm hoping that people will post and like this article. No comment is off limits. As long as there's no negativily or judgement. If so, that comment will be deleted. I don't know if this will work or if people will read this. I don't even know if people are willing to pour their hearts out to complete strangers half way across the ocean or some where in Georgia or New York. However, by posting we are all proving that we are all alike in some ways or the other. We aren't as different as we all think we are. We can each helo each other by giving encouragement to the other or maybe even bring us closer as human beings. We each face the same problems and want a way to express it. Hopefully, this article will do just that. What you post on here won't be used against you or judged. You don't have to write anything that's too personal or to hurtful. It's up to you. Well, I hope that people read this article and take the time to comment.

"If you really knew me, you'd know that I was teased in the fourth grade and that one of the girls from the group was pretending to be my friend because she felt sorry for me. If you also knew me, you'd know that I lost my little brother last year due to cancer. He was twelve and a half. I you knew me, you'd know that I am strong enough to handle whatever life throws at me. What will you say if I really knew you?"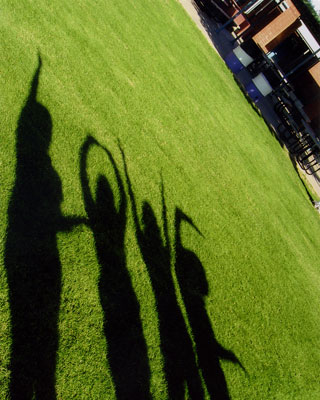 © Lindsay - Elese G., Phoenix, AZ