Being Chicken is Okay
July 19, 2010
"I dare you to……. go graffiti that old mans house!"
"No! I won't do it. That's insane."
"You're a chicken! You're a big fat chicken! I'll do that. Watch me."

I'll bet that at least once you have called one of your friends a chicken or been called a chicken by one of your friends. Sometimes being chicken is just being smart. For example, if your friend dared you to jump off the Capilano Suspension bridge, would you do it? No. You'd die. Does that make you a chicken? No. It makes you smart. Another example is: say you were allergic to pepperoni. If you friend dared you to eat it, would you? No, of course not. If your friend wants to prance around flapping there elbows, squawking & calling you chicken that's their problem. Not yours. Sometimes though, you can't be chicken. Like if you are a police officer and there are lives on the line, then you can't be chicken!!! It just all depends on the scenario. If you are playing truth or dare, don't do anything stupid!! Stick to the plain old stuff, like drink a glass of milk and water. Yea I know. Ewwww. Just a shout out to everybody, you don't have to be stupid to be cool. I made that mistake and I regret it. I wish someone had told me that, so I'm telling all of you.
Good luck everyone. Don't make my mistakes. Make your own. It is much more fun. Just make sure they aren't fatal.
Being in the in crowd isn't worth it. Having a group of friends is all that matters. They don't have to wear the coolest shoes, or the biggest brands. They just have to be loyal and kind.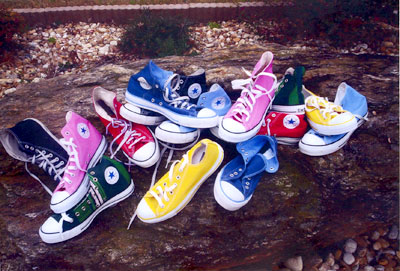 © Leandra L., Stockbridge, GA