Candy Colored Wasteland
June 20, 2010
Picture this: a 68 year old woman ambles along a boardwalk, laughing and smiling with four of her grandchildren. The two youngest kids gallop in front of her, begging to ride a teetering roller coaster. They clasp hands, and walk to the ticket booth. About 45 years prior, that same woman strolled the same streets with her friends, as a man hollered at her, and later began dating. Now, back to the present. The same woman holds her thirteen year old granddaughter's hand as they stroll through a depressing, deserted parking lot that once held the rides and amusements of a lifetime.

That woman was my grandmother and that place was Coney Island.

From Luna Park and Steeplechase to the Astroland of only 3 years ago, the amusement park has always been known for its rides and its culture. Everyone who's ever lived in New York has a memory relating to the park, whether they're young or old. Coney Island was a timeless treasure- mixing themes of yesterday and today to appeal to an entire family. Personally, my mind is flooded with memories of the park, and witnessing its demise is enough to bring me to tears. The demolished rides lie amongst deceased carousel horses, while tourists still flock by, and paying attention to heaps of metal, or the carnival freaks out of jobs.

"I used to go there all the time when I was a little girl," said Madeline Sullivan, 73 of Park Slope, Brooklyn, now moved to suburban Staten Island. "Rockaway, Queens used to have an Amusement Park. Now it's gone. Staten Island has a boardwalk too- also gone. They were great places for the family to spend the summer. If they take away Coney Island, there will be nothing of its kind left in Brooklyn. Culture is lost and we have to travel to other states." Sullivan met her future husband in Coney Island in the late 50s, after he drove by and had a conversation with her. Next thing, they were married and had 8 children together. She remembers bringing her children to the park. Before Sullivan knew it, she had 17 grandchildren, most of the elder whom she brought to Coney Island in a rickety old Buick in the summer days. I was one of those grandchildren.

However, Sullivan is not the only one with an emotional attachment to Coney Island. Many believe that the amusement park is a vital part of Brooklyn culture. The Parachute Jump, once a functioning beacon and ride, now lays a permanent shadow across the grasses. Yet, the large structure is protected by the parks department as a landmark. What isn't protected however is Brooklyn's very soul.

In 2008, plans began to turn Coney Island into a huge money-making tourist trap. A smaller, less politically-charged version of Walt Disney World in Orlando, the area in which rides such as "The Whip" once stood will be replaced by steel looping coasters, hotels, condos, and casinos. The tents of carnival workers and the glares from freak-show performers will be demolished in favor of men in suits and Bermuda-short-clad families. This capitalist version of fun and amusement lacks the vulgarity of Coney Island- a place to immerse in the boardwalks of yesteryear, not bask in the Bluetooth wearing residents walking in and out of their condos.

Probably the most disturbing fact is, the Coney Island's famed boardwalk will be replaced by cement and concrete. This was a vital part of Brooklyn. The boardwalk's loose screws, crooked panels, and chipping wood displayed the best part of living in Brooklyn- the imperfections. Sure, Coney Island is no Manhattan with beautiful artwork or hipster record shops, but it is a mix of colors and vivid explosions of culture. With Coney Island's planned renovations, the charm and luster of the amusement park will be lost, making it yet another, money-making scheme that destroys an important part of a community's heritage.

Ever since 1915, Coney Island has remained an heirloom of the Brooklyn community. With famous sights such as Keyspan Park, Deno's Wonder Wheel, Nathan's Hot Dogs, and the Cyclone roller coaster, thousands of tourists visit Coney Island each year. This adds a well-needed boost into our economy. While some may argue that the new plans for Coney Island will add even more cash into the economic system of Brooklyn, they are mistaken. A fancy theme park or casino can be seen anywhere. However, Coney's nostalgic view was one of a kind. It gave way to a land of old-time cotton candy and carousels, for older family members to reminisce and younger members to experience.

Coney Island was always known as something different. But what shall come of it if it is renovated as the blueprints call for? It will become a heartless, culture-less empty shell that once was a place of budding artists, sideshow freaks, and vintage rides. Without the powdered sugar funnel cakes attacking your nostrils and the carnival workers demanding you play their rigged games, Coney Island will become a vacant attraction, without the lust of colors and small businesses. Artists will have to venture elsewhere, and the Mermaid Parade, a cacophony of transvestites, children in costumes, and dancing men in lobster suits, will become obsolete. The clear views of the beach would be missed, as well as the boardwalk hundreds stroll on every day. Without a place like Coney Island, Brooklyn will no longer be a place of unique splendor, but another heartless cash-trap as any other advanced amusement park.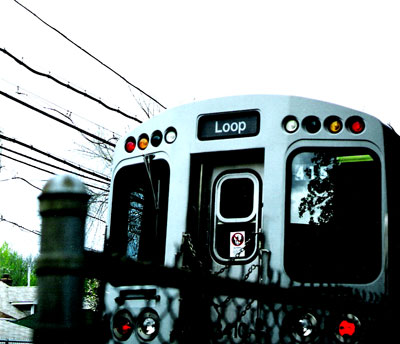 © Alyssa V., Chicago, IL