Brooklyn
June 3, 2010
So far so good don't you think?
My life is good pretty good I guess. Besides the fact that I don't have my whole family with me I miss them oh so very much. I currently live in Milwaukee WI. I live with my aunt and my lido cousin Gaby! Ugh he's very annoying. I don't really do anything at home. It feels like it's my own place. My aunt is barely at home, I sometimes get mad at her she doesn't meet my standards. Back in Brooklyn N.YI use to get everything I wanted. Here its different, the sad thing is I'm doing better then ever in school and my behavior is excellent! Earning doest get me what I want, so I don't know what I should so? Get in trouble with the law? Kill someone?
I just need love and attention; I miss my family and friend oh so much. My mom is no where near me! My lido brothers are far away and the Love is gone. Well maybe just maybe it's some where there. Somewhere deep inside, But I just can't find it right about now.

But sooner or later things will be the way I want them.
Sweet
Smooth
Safe
Awesome
Exciding
Excellent
………
Something words can't describe

BROOKLYN! WE GO HARD!
Oh man what can I say, it's awesome!
I have all my friends
Family
Love
Doctors
Home
EVERYTHING!

I was basically raised over there!
I was born in Puerto Rico!
Once I turned 1 I moved to Brooklyn N.Y

I don't regret it one bit

I had my first fight over there
My first kiss
First love
I fell in love with Brooklyn!
Although I lived in all 5 borrows
Brooklyn was the best!

I can't ever get lost!
Transportation is loved!

Train
Bus
Car
Walking
Bike
Skating
Plane

So no one can ever complain!

Manhattan
Park slope
Sunset
Bush wick
Fulton
Bedstuy
Williams's berg
Village
Crown heights

There are many more!

Woot I can't to go over there this summer!
Go out with my friends
Chill with my family
Get a tan!
Have the time of my life
Take pictures!
Memories I won't and can't forget

And! I will like to make the relation ship with my mother better then it ever was before
*(cause me and her got into a few altercations)

And have a nice bonding time with my BROTHERS! Ugh I miss those lido big head brats'
(And my older brother) I miss talking to him! God bless him!

Last but not least from the family! Is Xavier!!! (xavy) my step father
Oh boy! This man is theeee best! He is my favorite out of all the men my mother been with
Not to say it like that, cause my mom isn't like, but you know what I mean. LoL
He always understood me! Always had my back. And was always there for me.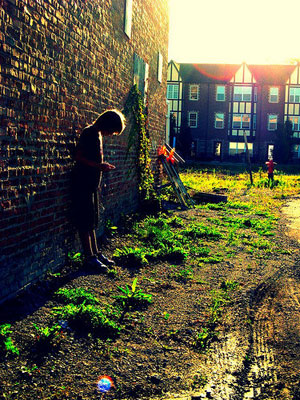 © Jessica R., Westchester, IL