Mixing Like Oil and Water
May 12, 2010
You come into high school with the friends that you had in middle school, your safe group. These are the kids you've known either since elementary school or for the last three years. No one wants to be the first person to talk to someone from another school no one wants to walk outside there comfort zone. Too bad Arrowhead doesn't let you stay with your same group of friends. Instead they throw you in to classes with a bunch of kids you've never met. On the first day of school you try to find a seat in the back of the room and just take in everyone around you, not quite sure what to make of your new classmates. Could they be a possible friend? Should I talk to them or should I wait for them to talk to me? Will they ever talk to me? A million questions run through your mind before the bell even rings. When it does you focus all of your attention on the usual first day papers in front of you and not the stranger sitting next to you. Every now and then you sneak glances and allow yourself to entertain the previous questions that were in your mind. This is how it all starts but for some reason it really doesn't change all too much.

In high school you don't have teachers that make you sit there and hold hands until your best friends with your entire class; they expect you to build your own relationships. In high school they want us to be grown ups, to make our own relationships and to be brave enough to say hello to a new face. You don't have a teacher to turn to when you need a new friend and that's why some kids can be left behind. When we reach high school many of us have our set friends and to be truthful have no real desire to make any new additions. This is a sad but true fact. Every now and then new kids will enter your group, but it's usually because they knew someone in your group before high school or maybe are on their sports team. No one really sets out to make new friends and talk to kids from all different groups.

Things can be especially terrifying and difficult when you're the new kid, you know no one. All of these kids already have their own friends are your all alone. You have no one to walk with, sit with, or talk with. High school kids can be cruel it's a well known fact, but throughout the crowd there are those few students that are willing to reach out to a new student, to invite them to sit with their group of friends at lunch.

High school needs more kids like that; we need to mix more and stop being like oil and water, afraid of change. Soon most of us will be grown ups so we should act more mature and reach out, put ourselves out there, make new relationships. To think we could miss out on amazing friendships because were afraid to say hello is a scary feeling and one that should be changed, its time to mix it up, everyone can do it, all it takes is a simple hello to a new face.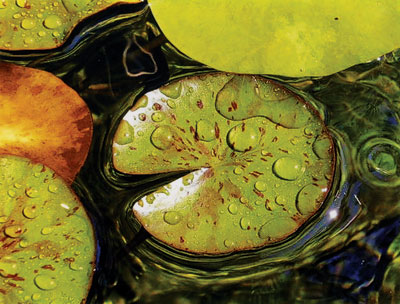 © Kaelee L., Petersburg, MI