The Responsibility of being a young adult
April 29, 2010
Being a teenager comes with a lot of responsibilities and expectations. You need to have regular mood swings, attention cravings and anger outbursts.
Along with all that, you have to deal with "peer pressure". Peer pressure is not really pressure. It is just the way some most teens put it. However it is not like that.
During this growing stage, the teen wants to be in control of everything-friends, family and studies. So in order to make everything perfect they get stressed, which is put as pressure. I can understand how you might be wondering how balancing such simple things can be so stressful. But trust me, it is. In school, if you are caught talking in class by a teacher, you are commented on the same to be easily distracted. If you keep quiet, you are called an introvert and are told to be friendlier. So what is the kid supposed to do? Both ways she is at fault.
At home, you have to balance your homework and time with your parents. Mostly, it is preferred that "parent time" be converted into alone time. But it is not well understood by the parents. So parents, you have to realize that after a hard day in school and extra-curricular your children would want to relax. The ideal ways are to either watch television, talk on the phone with their friends, or just going to sleep. Now, you would say if they can talk to friends, they can talk to you too. Have you ever realised how frustrating it can be for you child when you repeatedly ask them about school, friends, whether they have completed homework etc.? When all that the child wants to do is unwind. And if they would talk to friends, it would take worries off their shoulders for some time.
Parents, I agree that along with not wanting to frustrate your child, you also want to be a part of their life. You don't want to be completely disconnected from them. You have to take time out from your schedule to spend it with them. Now you'll be thinking how that is possible when you're leading such a hectic life everyday. At this moment, hopefully, you would have realised what your child feels like when you expect them to do the same. And yes, the life of a student can be as hectic or even more than that of his parents. What do most jobs have as a daily routine? Meetings, files, touring, research and presentations. What do most students have to do? Meetings (with teachers and friends), Notebooks (loads of them), going from one tuition to another, research and presentations on vast subjects, learning new things on a day to day basis. All this along with confused hormones and diverse body changes. Weighing the two routines, that of the teen is more difficult. Now you will say that a child is capable of handling all this but parents have to handle much more such as the household and in-laws. You really think so? A teenager gets more pressurised than anybody else in the house.
Having a regular and secure job, you have to focus only on one subject. Whereas the child has to focus on various subjects and do equally well in all of them. Have you ever recently gone through the chemistry book of your child? No? Go ahead, do it. And see if you understand a word beyond the first chapter. Where a mature, intelligent adult has difficulty grasping the subject, what do you expect of a child half, sometimes 1/3rd, your age?
Most parents live in the illusion that things have not changed since their time. Things have tremendously changed since when you were a teenager. What you were taught in college 2nd year, we have to learn in 10th std. Gone have the times when bell-bottoms were a trend. Open your eyes. It's about time you did that.
Make an effort to understand your child. Don't think that life is all rainbows and candies for them. They go through as many emotional roller coasters in a day as you do in one month. So retreat with the lectures (read nagging) and come back with the comforting smile.
The best thing you can do to comfort us is just hear us out when we want to talk. It's not required that we want to hear your experiences on the same topic. Just listen to us. It's nothing much that we're asking for.
We realize that when you sometimes reprimand us or pressurise us, it is for our own good. However, you also have to be aware of the fact that there are two types of pressure- good and bad. Bad pressure is when your child is afraid to even relax in front of you. When you're always forcing him to study, study and study is bad pressure. Good pressure is when the child himself has the will-power to miss his favourite TV show if he's doing homework. Children do know their boundaries. They know when do draw a line. If they watch a lot of TV one weekend, or if they sleep a lot on holidays, they eventually will make an extra effort to catch up with the time they've spent otherwise. Underestimation is the mistake most parents commit.
Optimistically, your eyes have been opened wide at this point of time. Now you know the amount of responsibilities a teenager has. And you have realised what you have to do. It must be déjà vu for you all at present because you've already heard the same facts from your own child, but as usual never paid attention to them. Don't you think it's time you acknowledge the fact that your 13 year old can be wiser than you are? It is not the way it was in your time, when you simply accepted that your parents are god-like humans, who can never be wrong. In today's world, children are more aware and can argue about what's good and what's bad for them. You should be proud of them, their sense of responsibility and independence.
After all, times are changing, go with flow.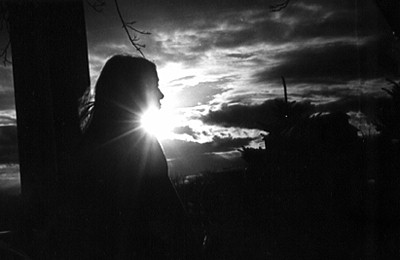 © Elizabeth G., Marblehead, MA