My Interview with Malan Zhou
April 26, 2010
1.
What number are you? Did you choose that number?
2896, no
2.Who is your favorite track star? Why?
Usain Bolt because he is a world record holder.

3.How good are you? What place do you come in?
I am just okay, I usually come in 7th

4.Do you enjoy track? Why?
Yes I enjoy track because I love to run

5.
What races do you run?
4 by 1 relays

6. Do you do any field events? If so what?
No, I don't do field events

7.
Who do you want to be like in the sports of track? Why?
I want to be as good as the seniors, because they get really good place in the races

8.
Do you start? What position?
I don't start

9. Have you won any races this year? How many?
I can't really keep track, we just run

10.
How are you doing this season?
Good

11.
Do you have special running shoes? What brand are they?
No, I don't have special running shoes.

12.
What are you planning to do next season?
I plan to join cross country

13.
Do you do hurdles?
No

14.
Are you jacked at track? If so Why?
Not really
15.
Did your parents play track?
No

16.
Why do you love track?
I like running and I like to push myself.

17.
What are your future plans for the team?
To improve our selves and get a faster time

18.
Is the team competitive?
The team is very Competitive against other teams.

The Roslyn Track Team is an extremely good. They have about fifty boys on the track team; each one has their own skill, such as relays, sprints, or long distance running. They are 3-1 and 2nd place in their division. I interviewed Alan Zhou a relay runner on the team.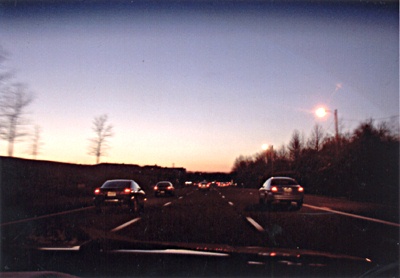 © Carolyn K., Toms River, NJ