Guardian Angel
April 7, 2010
He has been there for everything I have been through this year. This guy I will call Angel because he is my Guardian Angel. Angel has been in my school for a long time but this year him and I talked for the first time in years. Anyways Angel and I are very close which is weird because him and I are very different. Angel is strong, I'm weak, he knows who he is, I am very lost, to make this short Angel is everything I'm not. Angel is my hero, my Guardian Angel.

I am a cutter, a druggie, and only smoked once. It isn't that hard to keep on cutting or to start drugs or even pick up a cigarette. It hard to recover. I am one cutter who became suicidal, I am a druggie who best friend got her hooked, I am one person who tried her first cigarette before the age of 13. Or should I say I was a cutter, I was a a druggie, and my ex best friend was my dealer. My ex best friend, my first Guardian Angel got me hooked. It was not Angel who got me hooked to answer one of your question.It was an other person I had been best friends since third grade which is very sad and proves that everyone changes even the people that are very close to you.

Anyways let me get to the main reason I wrote this it is to say to people who have done or doing this things you aren't the only one and you will always have a someone there to care for you but you have to take the first step only you. Nobody can help you if you don't want help or think you have a problem. I know. And well I had to say I needed help before I could get help I know this story didn't make any sense but I hope you understood the point. You aren't alone.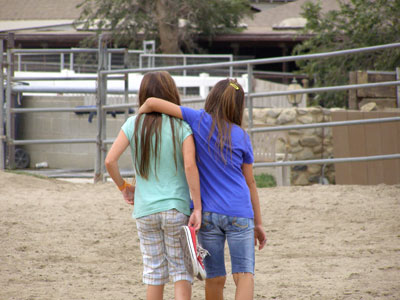 © Austin K., Studio City, CA