Reality check; fast.
March 25, 2010
This is something that isn't supposed to happen in real life. This was something that only happened in CSI: MIAMI. You're not supposed to wake up one day and hear that someone you knew was murdered with a metal baseball bat.
Saturday morning, I was walking the dog with my friend. She was telling me about an incident she heard on the news. In Mount Vernon, a few miles north from us, a dead body was found. A boy who was beaten to death with a baseball bat. I did feel sympathy for the boy's family, but it's not like I knew him, right?
Wrong; Christian Perez and I had attended the same school. We had mutual friends, and I even recall talking to him a few times.
Investigators say it was gang related, it was a mob assault. Whatever it was, Chris didn't deserve it. He was a very nice kid. Yea, he had faults and problems, but don't we all?
Josh, a quiet kid in my English and Art class was down during third period. He scribbled in his notebook, "Death is only a transition." I wondered what was up. I flipped through more pages, to find a letter that was for Chris. Josh was supposed to come over to Chris' house but Josh came late, one hour late. Josh blamed himself, saying if he had just been on time, he would've been there to back Chris up. I'm very thankful that he didn't though, because it might just have been both of their bodies that were found.
Before, I never understood why parents freaked out when we don't call or ground us for being an hour late. I never thought that someone I knew would ever be murdered. It makes me picture myself as being him. Being in the situation he was put through. What he saw and what he felt.
Christian Perez; he was only 15 years old, halfway through high school, with a life full of potential in front of him.
This didn't need to happen.
There are many things he could've done differently, there are many things we all could have done to prevent this situation. All we can do now is just honor him, and cherish the times we had with him. We all know he is in a better place, looking down at us.
I hope that this story will wake up the kids in my community. Remembering that it can and does happen.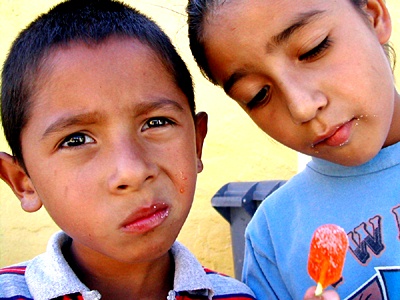 © Jessica H., Austin, TX