cutter
March 18, 2010
If you cutted could you say, "I cut," to family, friends, or an adult you trust. If you never have done self harm and your reading this you could be thinking "what the f**k is this girl saying " I would never do anything like this," right. But self harm is not a choice at least that how I see it, it just happens.

cutting or any other kind of self harm is usually not talk about, but it is a problem. About estimated 2 to 3 million Americans have this problem. It is something you can't ignore. People like myself for a while who do self harm aren't suicidal. We aren't sick or insane like some people believe.

Some people who cut use razors, utility knives, scissors, needles, broken glass, or whatever they find to make repetitive slices on their arms, legs or other body parts. People who have been sexually abused as children, molested as children are usually cutters.

I research on this topic, but what can I say for people to understand about "cutters," or people who do "self harm." I been an outsider, a cutter. I am trying to get over it, I have been good for at least five months and it hard not to do. It an addiction to me, my body needs it in a way. I crave it. It is a disease, but not only for me. Millions of people have this issue.

My parents know because I told my english teacher, and well he had to report. My teachers already wondered, but if they would have asked me about I would have said, " I am fine." I have friends who have done it and are doing it, it hurts to thinks I was them and could fell anytime and start all over.

I have good friends who aren't cutters. I love them, they worry for me. I would lie to them if I would start again, I don't want them to worry about a silly girl like me<3.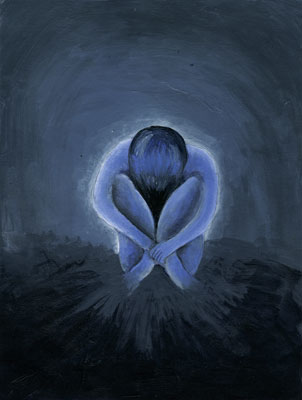 © Becky F., Sacramento, CA