my advice to people who are hated
January 21, 2010
okay so first im going to tell you about my expierince with haters.

I was in middle school when i relized alot of people did not like me. i couldnt figure out why i was hated. but anyways everyday i was hit and yelled at by people i didnt even know. people would come up to me trying to fight me!
i was so scared! i spent most of my time hiding and running! so what i did was i told an adult what was going on. and that kinda helped. but heres my advice:

1:IGNORE what other people are saying to you!

2:FIND a group of friends that you enjoy being around and yall get along great.

3:IF someone is picking on you, you need to TELL an adult as soon as possible! even if your scared, just do it!

4:let people know who you really are. dont be shy! because then there going to think ur up to something.

Okay, so please let me know if this information has helped you in ur problem. i love helping people so please if you need any advice let me know!

Thank you.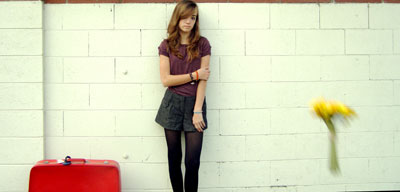 © Austin K., Studio City, CA