An Awful Awakening
MAG
Boom! I felt the ground shake and rumble. The steady, persistent beat rang almost unbearably through my ears. I was petrified. The ocean-scene painting from my boyfriend crashed to the floor with a thud. I cried an angry, sad river. I was in shock.

You're probably thinking I was in the middle of an earthquake or a hurricane. Well, that's how I felt. It seemed as if my whole world were crashing around me. My boyfriend of three years had broken up with me, my parents wanted a divorce and a few days before, I'd crashed my mom's car, causing $10,000 worth of damage. Although junior year is very important, I didn't really care anymore. It seemed I had no real reason to press on.

"Don't let me get me, I'm my own worst enemy" were the words I listened to over and over. Pink's latest CD was on repeat in my dark room. Her lyrics seemed to comfort me by telling me I wasn't alone, yet made me agonize in the pain I no longer could block out. I couldn't take it anymore. I needed to escape.

Not really thinking, I went into my bathroom. I stared in disgust at the face peering back - blotchy, red, pathetic. I grabbed the bottle of pills from behind the mirror. Twisting off the cover, I lost all good judgment.

I popped four white pills in my mouth. The bitterness diffused on my tongue, but I didn't care; it almost made me feel better. The awful taste reminded me of the bitter life I was in. Through a half-smile, I added another two and swallowed. This is great, I thought, popping another two. As I swallowed them, I heard him - the boyfriend who'd dumped me. I ran back to my dark bedroom and flipped the light on, the music off and tossed the pills behind my computer. My ex-boyfriend Dave and Mark, one of my closest friends, bounded up the stairs to my room.

I was so excited, because I thought Dave had written me off forever. Mark dragged Dave into my room and tried to get him to speak to me and fix things, but he turned back in anger. I was scared now, and sad, thinking that life wasn't really as bad as it seemed. I loved these two guys so much - they were two of the closest people I had. I had great friends, the best actually. Terrified, I told Mark what I'd done. He flipped out and didn't believe me. He told me how stupid I was.

The next few minutes were a blur. The next thing I knew, Dave was slamming me around. He pinned me down and forced me to tell him what had happened.

"You don't have the balls to do that," he said. "Stop this, it's not the way to get me back! Why would you make up such a ridiculous lie?" With the words hurling around, fists angrily flailing and a physical and emotional fight going on, the feelings were running wild.

Through angry shouts and scared sobs, they begged and pleaded for the truth. Finally, Mark believed me and tried to convince Dave that I was telling the truth. I was so scared, I just cried. I didn't want to be hurt or die - I had changed my mind! I begged them not to tell my parents. "It'd kill them to know I did this!" I shouted.

The boys just replied, "And this could kill you, then how do you think they'd feel?"

Dave pinned me to the floor and kept asking why I thought this kind of lie would get him back. He didn't believe me and kept questioning me. Minutes passed and then my frantic mother entered the room with Mark.

"What's going on?" she asked with a shaky, panicked voice.

"Tell her!" Mark demanded.

I watched my mother's face twist with anger, fear and hurt. I looked away, more ashamed than ever. Five minutes later, my father arrived and made me go to the hospital.

I waited for what seemed forever in the emergency room. Most of it is a blur, but I do remember that I was on a hard bed and could have only one visitor at a time. I just wanted Dave but they all took turns. They held my hand and tried to make the best of the situation. When the test results came back, Dave apologized for not believing me. As I swallowed a bottle of awful charcoal, I knew I'd never do something like this again.

I was full of regret for the horrible choice I'd made. I was going to be okay, but I wanted to wake up from this nightmare. The night air was stuffy and filled with beeps from the machine I was hooked up to with tiny white and green circles attached all over my body with wires and tubes protruding from them. I was miserable. People rushed in and out, sending a winter chill over me each time.

Mark and David stayed until 2 a.m. People stared at me all night as though I were a bad person or a freak. I was watched by a supervisor at all times. They followed me around and annoyed me by asking all kinds of questions. They followed me to the bathroom, stood there during my shower, took away all my belongings and treated me like a convict.

For 17 hours I stayed in the ER, and I saw so many horrible cases that needed treatment. There was a man who couldn't stop vomiting, a teenage girl who was date-raped at a party, a man whose arm had to be amputated after a car accident, and a family who lost a daughter to a heroin overdose. It was awful.

It's too bad I had to go through all that to see things clearly. It's not whether or not your parents are together, or if you have a boyfriend or a car or money - it's about life. I realized how stupid I had been. My life really wasn't bad at all. I have family and friends who love and care for me, a healthy body, and an education. I was so ashamed at my behavior and embarrassed that people would find out what I had done, but I learned a lesson I'll never forget.

All kids go through tough times, but drugs, alcohol, wrist-cutting, overdosing or violence won't solve anything. It's not worth 17 hours in the ER, the counseling, losing friends or even the injury or death that can occur for a small feeling of relief. It's friends and family that matter in life. It's the people who love and care for you that matter; and I'm glad I know that now. Life matters and it's short already, so don't make it shorter!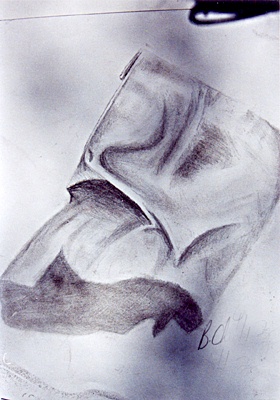 © Brandon C., Concord, NC