Language
MAG
The bound feet of Chinese women have always been an indelible source of fascination to foreigners. Their size, their control, their contortion that curiously did not affect the calm and composed demeanor of the women. Restraint was evident in the rags that surrounded the crouched feet, the dwarfed size and stumbling feet a testament to their inability to stride at will; instead their steps were controlled, demonstrative of their strong internal will. From the center of town to the red-light district, then through a back alley to home, the tripping never faltered, the steps never stopped. This was the same will that would silence them as they were sold like cattle, and would dust a fresh face beyond recognition with powder.

These women, trained to be meek and willing, proved to be of iron will. They would not wield their command over others, but instead, the least malleable of materials - their own spirit. They had no tools to chip away their underlying character; instead, the fire inside was extinguished with bare hands. They hid their hearts in a place where nobody could find them and perhaps, they could one day forget them, too.

Is my gum-cracking, halter-top wearing self stronger than my grandmother's? I would like to believe my vocalization of feeling is a virtue, a derivative of self-worth. But perhaps the women before me just clenched their teeth hard enough to keep the words from flowing, while mine escape my mouth like the wind. The voices of those silenced by culture and tradition have set a precedent for the speech of their descendants.

Language is now a weapon to fight against the system that silenced women for years. Ideas that were not vocalized now find place in conversation and on paper. Enthusiasm that might have been tamed and controlled is fervent in conviction. The passion and dreams previously restricted to art and other catharsis is now acceptable in its rawest form. The broken dam of pent-up frustration, thoughts, emotions and hopes flows forth to inflame those it touches.

I remember my mother as a strong woman. She came to America when she was 12 - old enough to remember her homeland, young enough to forget. While learning a new language, she achieved scores and grades high enough to be admitted to Duke University. With a degree in pharmacy and a bachelor's in computer science, she eventually climbed the corporate ladder to become the manager of an entire division at Pfizer's headquarters in New York. My mother could give flawless speeches, say "wolves" correctly, and differentiate between "he" and "she" in English.

It was my mother who always stressed the importance of language. From the time I was born, I was read to. I would fall asleep to the sounds of my parents' voices, whether it was my dad's softly accented, or my mother's precise English. The flow of language was unbroken, and whether in Chinese or English, the stream of communication flowed through our house.

One October morning in sixth grade after my mother had left to catch the train to the city, I left the house for the bus stop. My lethargic demeanor was broken when I saw our car at the end of the driveway, the door hanging open. As I drew closer, I saw my mother lying on the ground. The quietness was deafening.

In the hospital, it was hard to believe that the lady who lay before me was my mom. My mother was so composed, so in control, and now she could not remember my name. As the leaves changed colors, it became obvious that the stroke had created a wall between my mother's mind and mouth: her mind was not any less clear, but the words she spoke were not what she meant. She was so used to being able to convey her thoughts - you could feel her struggle with the disparity of her earlier command and its decimated form.

The battle my mother faced taught me the importance of language. Without it, identity does not exist. Guided by the value of expression, words give our world dimension and meaning. Bonds cannot be formed, stories cannot be told, directions cannot be given, and knowing anything about anyone is impossible. Without language, the communication that we all thrive on cannot take place. Without language, one cannot convey the beauty of a sunset or the kindness of a stranger. The world would pass us by in silence.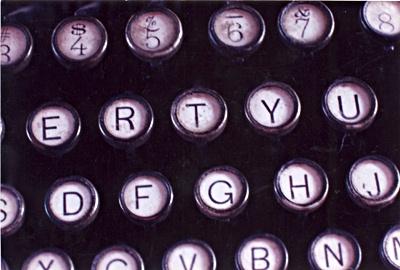 © Mary A., Fullerton, CA