Learning Love
MAG
A t this point, I feel like I've scrutinized every life-changing event I've experienced. I've looked back at my school years with all my inspirational teachers. Through various deaths, I've come to appreciate the lives of the deceased, and I've learned to celebrate the painstakingly difficult trials of friendship. Still, I know there are infinite lessons to learn, I just have to know where to look. I've just begun searching for ideas to change how I see things instead of searching for physical experiences.

Recently I was skimming through Gandhi the Man: The Story of His Transformation by Eknath Easwaran. The part that really stood out to me was a passage describing his death:

"Gandhi was in Delhi ... in a last plea for Hindu-Muslim unity. A dense crowd had gathered to hear him speak. As he walked to the platform through the crowd, Gandhi held his palms together in front of him in greeting. And as he did so, a young man blinded by hatred placed himself in Gandhi's path, greeted him with the same gesture of his hands, and fired a gun point-blank into Gandhi's heart. Such is the greatness of this little man's love that as his body fell, nothing but the mantra which was deep within him came to his lips, Rama, Rama, Rama. It meant I forgive you, I love you, I bless you."

When I read this I was left in absolute awe. Gandhi's dedication to a life of nonviolence and peace is nothing short of extraordinary. His calm mind and strong spirit, the way he was completely absorbed in his work, is truly something to aspire to. I was amazed at how one man could be so selfless and loving that even while dying, his words were filled with such incredible love.

I know I'll never achieve the spiritual level Gandhi lived. That kind of honesty and dedication is something I view as incredibly remarkable and nearly unattainable. Gandhi became a spiritual force. He embodied that force, and although his body can no longer carry it, his force of nonviolence and unwavering love for all will never die.

I've realized that I can achieve personal growth if I learn to focus on positive things, the hopeful aspects of peoples' characters and the optimism of the future. I try to recognize the good deeds others do. I notice smiles given to strangers.

Most importantly though, I make a conscious effort not to get caught up in superficial, meaningless things and honestly try to see the bigger picture in everyday conversations and occurrences. I feel like by purely passing on Gandhi's story, I'll be opening the doors to a whole other way of thinking that a majority of the public too often forgets.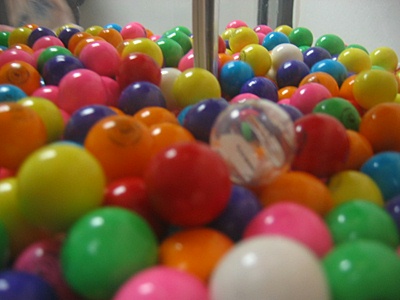 © Michelle N., Tuba City, AZ