Strengthening Weakness
MAG
As I tromp down the boardwalk, I try to psych myself up. The seals play in the ocean, reminding me that I am in one of the most beautiful places in the world - the fjord-like region of British Columbia. To my right, the jagged mountains tower like the task that lies ahead. I arrive at the outer dock and wait as the Malibu Princess glides toward me.

As the colossal ship kisses the dock, a whirlwind begins and we jump into the hold. My team and I are supposed to unload food, supplies and luggage for 300 high-school campers. As we form an assembly line, boxes and suitcases start to soar toward me and I hold my arms out, praying that I will not drop anything into the water. Catch, toss, catch, toss, hurry, catch, toss, catch, toss. Someone shouts, "Hurry up! We've got to get this ship unloaded!"

I push myself to the limits, but the huge bags race into my arms with enough force to knock my five-foot-two, not-so-strong figure over. My arms begin to shake as muscle fatigue sets in. I push myself harder; I cannot quit, I cannot be the one who drops everything. The assembly line consists of guys except for one other girl who has arms toned from competitive swimming. As another box flies toward me and falls, I realize that I cannot lift one more thing. I want to cry. I wish I were stronger. I have to lift these packages. I bite my lip and persevere. Some packages drop, but the man across from me helps pick them up and encourages me to keep going. Finally, we complete transferring the 20,000 pounds of freight off the boat.

Total exhaustion. My arms shake and within a few hours, my entire forearms are a deep, blue bruise. In my fatigue, I painfully wish I could have lifted the freight with the ease of some of the others, but my body could not keep up. The experience was humbling, but in my weakness, I grew. The next day, I was faster and dropped fewer boxes. More importantly, however, I learned that when I was trying my best and still could not manage, it was fine to receive help; it was okay for someone to lift me (or the box) up.

As hard as we try, this world does not always allow us to do everything we want, but we have friends and family that can lend a hand when we are too weak. We just have to let them.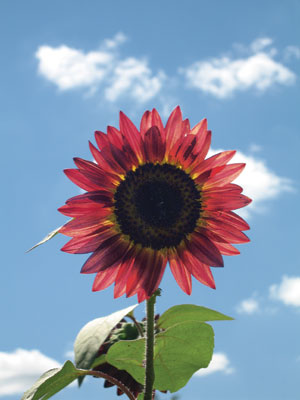 © Lydia N., Greenfield, IN