Searching for Simplicity
December 5, 2009
In high school, every kid wants to feel like they belong. They may be a member of the band or student council, but each student is involved in some way. During my years of high school, I joined every club that sounded appealing at the time, trying to keep myself busy and well-balanced. While being a member of almost every club in the school is a benefit when applying for colleges, balancing homework, social time, family, work, and extracurricular activities is a challenging feat.

After sophomore year, I decided to no longer be a member of the school orchestra. I needed to find a new activity to become involved in, so I began trying out various clubs. Prom Committee, Spanish Club, Key Club, Community Counts, NHS, SAGE, the list goes on infinitely. Almost everyday I had meetings before and after school. My life was a time schedule, each hour carefully planned to maximize efficiency. Sleep became a rarity and falling asleep in class, a frequent event. Club activities began to overlap as my homework load increased.

All of junior year, I survived with this insanely packed schedule. I promised myself senior year I would have more free time, even with possibly taking on a new job. Now three weeks into school, I find my exhausted self searching for simplicity, a way to relax my high stress lifestyle that most teenagers today also live with.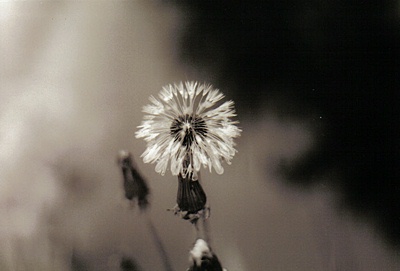 © Sarah S., Poland Spring, ME