the truth
July 23, 2009
She speaks, why cant anyone hear her broken voice.
she thinks to herself mabye im not meant to be heard.
same as always she figures, put the blame of the silence on her should she have been louder.
this is what rooms are for right she could lock the doors and feel a sense of security all by herself.
if she wrote all her feeling would lye on the paper after pouring out of the pen wich drove her to release her secrets in the first place.
why all the sudden after making herself believe she had finaly overcome does there have to be an unbeatable ocean on darkness.
after repeated months of no self mutilation and relying on hyped up feeling, pen and paper to take it all away she can no longer fight.
then again whats to fight everyone thinks shes fine right?
love seems to be the only thing on her mind but nobody wants to love her.
correction nobody she is wiling to give her heart to will love her.
she thinks maybe there is no love after the last and possibly letting go f***ed up forever in the future but put away her past. with all the never ending thoughts of what she needs wanted and what she hoped would be...sleepless nights and silent days with a broken voice theyd be amazed at what she has to say...but can she work to courage to break the silence.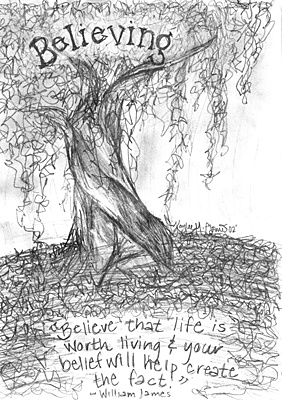 © Kaylee E., Coraopolis, PA