What Matters
March 18, 2009
What matters to me most is playing guitar. At first it was really boring because lessons were mostly theory and not much playing real songs. I actually thought about quitting. Then my parents bought me an electric guitar, and my uncle bought me a new amp. Obviously, I couldn't quit after that, but now that I had an electric guitar I found I could play more music that I like and started to enjoy it.

I have been taking lessons for about five years at RIT music from Steve Lechtanski. Steve is really good at guitar, and I'm really glad I have him as a teacher. He knows most songs off the top of his head and knows a lot of theory because he went to college for it at Berkley School of Music

Playing guitar is really fun, and I will never quit. It matters to me because it gives me something to be good at that most people don't do. I love being able to play the songs I like and make music. This is why playing guitar matters to me.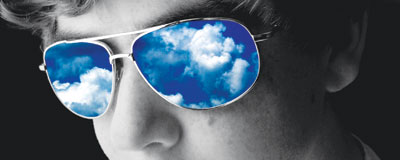 © Joseph B., Mesquite, TX