Decisions
June 24, 2009
As it is wisely said that life should be led to its fullest, one should live his life according to his own will and determination. If that is the case, then, making decisions are a part and parcel of every person's life. Each decision that one makes aids him in building his character and at the same time revealing it to others. In other words, it is the decision that people make throughout their lives that ultimately define who they are and makes them stand out of the rest.
At some point in our lives, we reach a stage where escape is near impossible and we are required to take the responsibility of making a crucial decision, which will in influence our entire life. Well, at that time we become incapable of predicting the way our decision will influence us, and our dearest lives. Such was the situation of a young and majestic samurai named Tomotada, who had to decide between love and commitment. Well, one might say that both love and commitment are priorities in life. However, it solely depends on the person's character, how that person perceives these concepts and proceeds with them in life. To some, love seems of greater importance than do commitments and duties and accordingly they make decisions.
People, especially teenagers often face similar or equal situations. where they get an opportunity to undertake the responsibility of making a decision or coming to a conclusion. This is not as simple as it seems. Each decision we as an individual make reflects our very own character and at the end reveals the real us. We should be conscious and aware of the decisions that we make. At the same time, we should be willing to accept its consequences regardless whether it is favorable to us or not.
Whatever the case maybe, we must be extremely careful while leading to conclusions or making decisions regardless of its intensity. Or else, we may fail discovering ourselves as a person or let others misinterpret us and thus regret on the long run. Therefore, it is the decisions that we make throughout our lives that ultimately define who we are.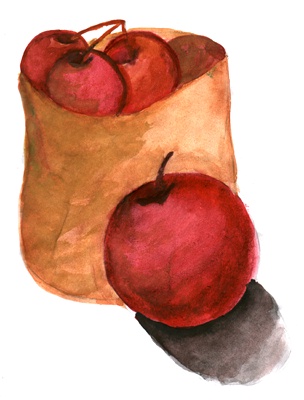 © HyunKyung L., Plymouth, MN