My Revelation
June 4, 2009
May 23rd 2008 I was awakened in the middle of the night. My mother came into my room and turned the light on. She told me my sister Kristin was going into labor. Immediately I hopped out of bed and threw some shoes on. We were ecstatic. It was 2:00 a.m. and my mother and I were headed to Redlands Community Hospital to meet my sister and her husband, Dylan.

While on the way to the hospital I couldn't help but ask my mother a million questions. "How long is it going to take? What happens if she is sick? Is Kristin going to get an epidural? What if it's a boy and not a girl like they're planning on? Would they have to go return all that pink stuff?" Finally we arrived to the hospital; Kristin and Dylan were already settled into a room. From here on out it was just waiting. We waited and waited for hours. It was 12:00 p.m. the doctor insisted on an emergency c-section. Around 2:00 p.m. my brother-in-law Dylan came into the waiting room holding a Polaroid picture. We all stormed him to see the baby. She was beautiful, huge eyes, rose-colored lips, and a perfect skin tone (not ghostly white). When we were finally allowed to go see her, I was really excited.

The first time I held her I had what felt like some overwhelming revelation. Holding a sleeping newborn makes you feel like nothing else in the world at that moment matters. You realize that life is a template upon which we mark everyday. This template is marked by choices and decisions we make. The template of life is permanent. It can be hidden and we can forget about stuff but we can never erase. This revelation that occurred to me while holding my niece Lilian Rose made me realize that the greatest things in life are unknown. I say this because Lilian, at that very moment was holding a clean, perfect, unmarked template of life of which she'll never know until she's marked it.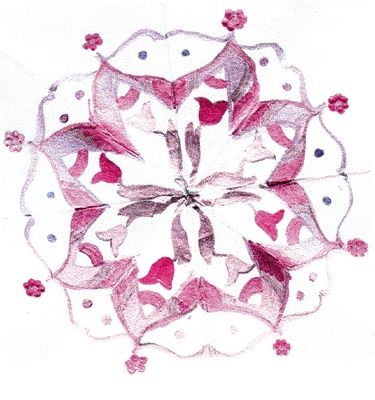 © Holy J., Elmont, NY