Containing Possibilities
June 3, 2009
Whenever I have to clean my room, I usually look toward the shelf to the right of my dresser, knowing that I have not touched it in almost a year. On that dusty shelf sits a clear vial filled with water. It was a gift given to me by my phenomenal, sixth-grade teacher, Mrs. Lawrence.
The vial of water turns into Mrs. Lawrence every time I look at it. She gave each of us a clear, five-ounce vial filled with water from Lake Loch Ness in Scotland. For me the water symbolizes how she looked at each of her individual students as containing endless possibilities, just as there is a possibility that a creature lives within the murky water of Loch Ness Lake.
The vial also represents a standard of measure because its volume, five-ounces, is printed on it. In the same way, one of Mrs. Lawrence's main standards was that we were required to run at least a mile every day. Preparing us for the physical tests in junior high, she helped us improve how fast we ran the mile by taking us out to run around the baseball field. Of course academics were highly valued by Mrs. Lawrence, also, but she believed we needed more than book knowledge alone to be successful in life.
As a bonus for completing a total of 150 miles during the school year, her whole class was invited to her house to swim, of which the vial also reminds me. Water appears once again as a motif, or recurrent theme, in my memories and associations with Mrs. Lawrence.
She even gave us nicknames that fit our appearance, linked to our personality, or connected us to an event that happened in her classroom. Just as there is a nickname for the Loch Ness Monster, Nessie, I became known as Mr. Fella through an autobiographical assignment where I described all of my jobs around the house. Mrs. Lawrence could not believe how many chores I was expected to do in comparison to the average sixth grader. Someone else in my class had recently been renamed Cinderella and Mrs. Lawrence came up with the male version of that name especially for me.
Many of my elementary school teachers cared more about what their students should know in the next grade than what they should know for the rest of their lives. Mrs. Lawrence not only made sure we learned about material for junior high, but she also insisted that we learned about things that we would need to know later on. She taught me personally that it is okay to make mistakes and learn from them, and that I have great potential to create positive change. When I look at the vial of water on my shelf, I know that someone important set high standards and believed in the possibilities that lie ahead for me.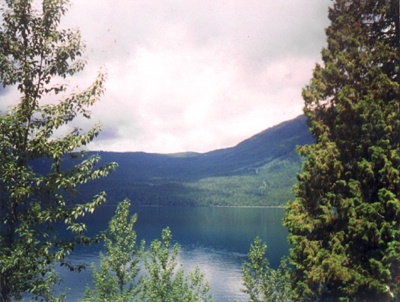 © Chelsie T., Phoenix, AZ