Straight to the Core
May 26, 2009
The hurt and pain that goes hand and hand with death grows in sorrow when death could be prevented. When a love one experiences numerous deaths that hit straight to the core of a human being, a type of "Get out of jail free card" is alcohol. My father lost his brother to a heart attack, his father, and mother to lung cancer, and his way of recuperating was to mourn each death with gulps of alcohol.

I knew my dad drank on occasion, but never to the extent of not being able to understand or recognize him - the man that helped create you - gave birth to you. A nerve awoke. Something out of my control, I was powerless, like a new mother looking in on her newborn infant weeping in the off limit nursery. I could not wrap my father in my arms to let him now he will be ok, that alcohol is not the cure for all heartaches. To let him know I will not leave his side, when the going gets tough. I wanted to be the parent then, because he had none, they all moved to a better place and I did not want to loose the most important person in my life again, no matter how difficult it was.

The call began like any other call, asking how each of us were, wondering what we were up to, the normal conversation. But as the conversation went on, I noticed something, he was slurring his words. His voice rose, got deeper, more slurring, different. I did not know this person. Was this my dad? I knew the answer but my heart was in a million pieces, I did not have enough momentum to put the pieces together to answer the question. I just listened as the Unknown Man continued to talk, continued to slur. With the nonstop discussion he added, "Are you coming over this weekend," my immediate response was to answer with "Are you serious?" but I knew in the state of mind my father was in I responded with "Yea I am." Not truly understanding what I just said, because I was still in astonishment that my dad is calling me while being completely intoxicated, I realized I could not do this.
Someone had to change and that someone was my dad. He needed to refrain from drinking. Try not to fill up the keg up every week. Show your family you want to recover. Most importantly, show your family you want to live a longer life. Be able to walk your daughter down the isle on her wedding day, be you son's best man on his. Play with your grandchildren in the front lawn as the mothers sit on rocking chairs drinking coffee. Be apart of a devoted, concerned, family that needs a father, grandfather, and husband.
During a life time, each one of us will know of or associate with a type of person that uses drugs, not only alcohol, to heal wounds made by human nature, but not know you have the power of turning them away from their temptations. The key element that brought me to the realization was to be aware of who I choose to be with in the future. Be cautious of any signs of alcoholism or abusive actions and do not be afraid to let people know if you feel frighten in any way. A life is precious like a newborn child, be sure to not let it slip away unnoticed.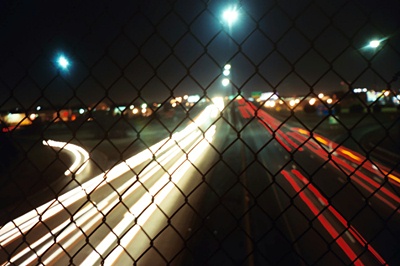 © Jordan L., Wichita, KS