You think your cool huh?
April 26, 2009
It was friday and I was sitting in 3rd period geography when I heard a couple guys behind me talkin about getting high over the weekend. I thought of everything that Ive had to deal with due to drugs.
In 1995 My uncle Mike died from and over dose. He was my mom brother and her bestfriend even now 14 years later she still thinks of him constantly.
A week ago my moms friend Jay died, from an over dose. Everyone cried and cried, my step father normally doesnt show emotions but he let his emotions show.
My sister old friend laruen has over dosed a few times but she is the lucky one that gets to live, I see everytime how much it hurts her mom.
And Lastley my nephew, he is only five years old but he already has to deal with this. His Father is so messed up, and his grandfather is cleaning up but hes been messed up before.
When those couple of boys talked about getting high i could have ignored it pretended i didnt hear, but instead i whip my headaround and said: "you think your cool huh? You really think that makes you mocho? it doesnt and it never will." and with That said I turned around and went back to work.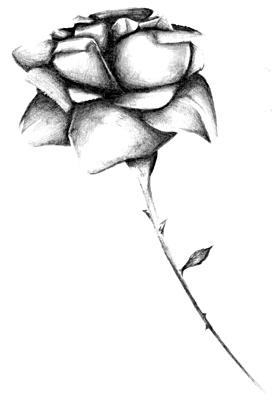 © Yisrawayl G., Philadelphia, PA