My Brother, Connor
April 24, 2009
What matters to me? My family matters to me but mostly my brother Connor. My brother is sixteen, and he can be a huge jerk but he can also be very nice to me. I have never really liked my brother except this past summer an event happened to us that has changed our relationship forever. My brother's life was almost taken from him right in front of my eyes.

It was August 8th, 2008 when Connor, my mom, and I went up to our cottage in Sidney to enjoy a nice weekend at the lake. We ran out of our car and up to the front door. We spent the rest of the night watching movies and playing games. The next morning I got out of my bed and asked my mom if she could make some blueberry pancakes. She said that she would so I yelled for my brother to get up. We ate pancakes with the whole family, and I asked my brother if he wanted to go tubing. He said that he would since him and I always want to, so we ran out to the dock and got on the boat.

My mom turned on the boat while Connor and I got the tube. We came back to the boat, and we started heading out to the middle of Derby Lake. It was a Sunday so we were the only ones on the lake (thankfully). Once we reached the middle we attached the tube to the rope and threw it into the water. My brother said he forgot his lifejacket so we had to head back. When we were on our way back to the dock Connor went to the front of the boat to get something. We were flying! I thought that we were going faster than the speed of light, and right when Connor got to the front my mom slammed on the brake to slow down. My brother went flying overboard. We were still going fast, and so he went underneath the boat. I quickly turned around, and I heard a THUMP. I was so scared until I saw my brother's head pop up. He was screaming. We didn't know if he was hurt bad so my mom dove in. They kept on floating farther and farther away so she told me to drive the boat to get them. I had never driven a boat so I was scared. I started the boat up and drove over to them. I put the ladder down and helped my mom get my brother on the boat. We drove back scared and brought my brother to the doctor. Connor needed stitches in a large gash in his back. When we got back my brother said that he was so thankful for me being brave and driving the boat. He said that I was the savior of his life.
After that day my brother and I have been really close. We used to never play hockey or play catch which we both love. But now everyday after we do our homework we go outside and play hockey or catch. That was one of the scariest moments of my life, but Connor and I are glad it happened. If it hadn't happened we never would have been as close as we are this day, and I wouldn't realize how much my brother matters to me.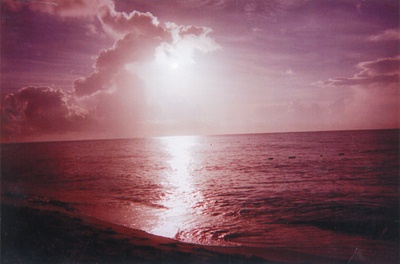 © Angela F., Bonham, TX